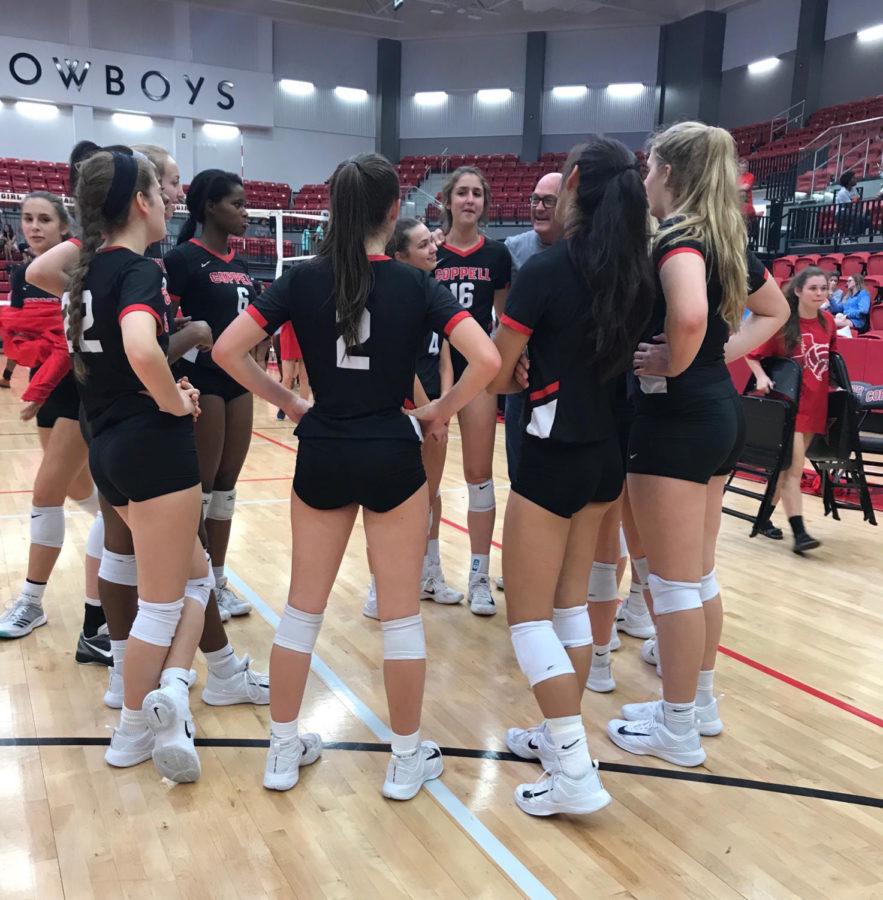 Farah Merchant
Coming off of an undefeated District 9-6A run that helped put it as a top 20 team in Texas, the Coppell volleyball team looks to cruise past the sub .500 Naaman Forest Lady Rangers at 6:30 p.m. tonight at Frisco Lebanon in the Class 6A bi-district playoffs.
"We all feel really good," freshman middle hitter Madison Gilliland said. "We work great together and have a strong team bond."
Coppell sits at 36-3 overall. Senior libero Sam Silver knows a record like that simply cannot happen without a strong team chemistry in practice and during matches.
"We really work hard and get better in practice," Silver said. "The times that we play six on six in practice, it is usually the best play we see all of [district] season. Competing against with and against one another helps bring us closer together."
Cowgirls junior setter Stella Yan said the higher level of competition that come with the playoffs is something that she and the team have been looking forward to.
"I am looking forward to the intensity of the game," Yan said. "During the regular season the teams we play are always at a high level, but in playoffs the teams are at another level. We can really come together as a team and work hard for the wins."
Despite its 15-21 overall record, Naaman Forest comes into tonight riding a four match win streak, yet for the Cowgirls, they will continue to focus on their game plan.
"We are going to stay disciplined," Silver said. "After watching a lot of film on them we can see they are not the tallest, they are going to rely on their shots and tips. We will be ready, as long as we play our game how we normally do we will come away with a win."