Making learning easy
Local tutoring business emerges through visionary students
An idea to help struggling students while also earning valuable business experience has developed into an expansive tutoring organization: EZ Tutor. EZ Tutor, a student run company, offers tutoring to families in Coppell and Irving for their school classes as well as standardized test preparation.
The organization was founded over the summer by five Coppell students: CHS graduate Justin Rath and CHS seniors Nihar Tatapudi, Austin Rath, Sanjot Singh and Aryan Bhatnagar. The students were inspired to develop EZ Tutor because of their desire to help other students, as well as their need for business experience in the real world.
The founders agree that the most unique part of EZ Tutor is the price range. For K-12 education, lessons are $25 an hour; for standardized test preparation, lessons are $35 an hour. Both of these prices are much lower than private tutor's prices: $55 for K-12 classes and $75 for standardized tests.
When applying to become a tutor, students must provide their GPA, transcript and test scores among other information. Clients can be sure that their tutor will be helpful because of the strict requirements one must meet before qualifying to become a tutor for the program.
For example, if someone wants to tutor a subject they have to have received an A in that subject. Additionally, in order to become a tutor for SAT or ACT, one must have a score in the 99th percentile, which is generally a 33 on ACT and a 1450 for SAT.
The low prices and qualified tutors are not the only benefits of choosing EZ Tutor. The program also offers great flexibility when scheduling lessons, as the student gets to choose both the time and the place. Popular locations for lessons are the student's house and the Coppell Public Library.
Additionally, EZ Tutor gives students much more personalized tutoring than many other organizations do. Due to the fact that EZ Tutor's tutors are students, they are more up-to-date on current curriculums and ways of learning than private adult tutors, which leads to a learning experience tailored to the student's specific class.
"You're not just going somewhere and doing worksheets," Bhatnagar said. "You're actually getting specific tutoring for your needs."
Students also tend to learn more easily from a peer than an adult, and all of the tutors in this organization are teenagers.
"Students teaching students is so much more beneficial to the client due to how much easier it is for one to learn material from a peer than an adult they cannot be so comfortable around," said EZ Tutor tutor Pranav Alinepali.
Currently, EZ Tutor has approximately 65 clients and 46 tutors; both of those numbers are rising as EZ Tutor becomes more popular. Being a tutor for this program allows students to earn a reasonable amount of money while also practicing old academic skills, keeping them fresh in their minds.
On the EZ Tutor website, there is a section dedicated to testimonials from happy customers, who usually say that EZ Tutor has excellent service, informed and communicative tutors, and great prices.
The founders of EZ Tutor have worked hard to develop this program, and all their hard work shines through in the amazing result.

"Co-founding this company with like-minded peers has been a long process but a rewarding one," Tatapudi said.
Follow Pramika on Twitter @pramika_kadari
About the Contributors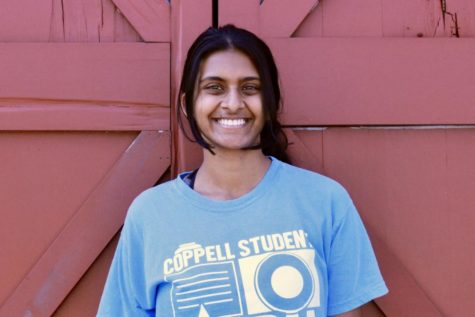 Pramika Kadari, Executive News and Enterprise Editor
Pramika Kadari is a senior and the Executive News/Enterprise Editor on The Sidekick. In her free time, she enjoys reading, writing, watching movies and...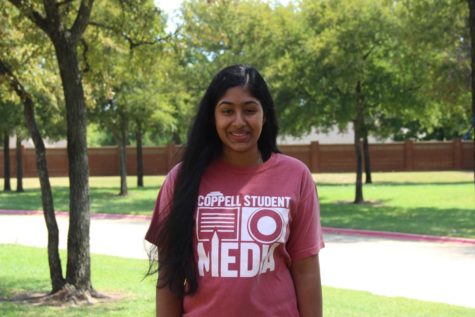 Varsha Kanneganti, Staff Photographer
Varsha Kanneganti is a senior and a first year photographer on The Sidekick. In her free time, she enjoys spending time with her two year old labrador...