Cowgirls end district play perfect with win over Lady Longhorns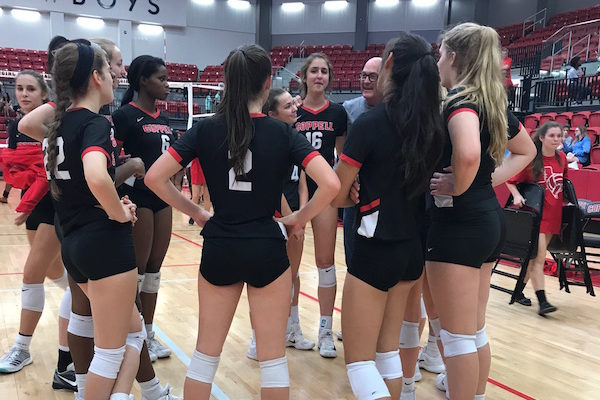 At the end of Friday night's match, the Coppell volleyball team experienced mixed emotions.
The Cowgirls were happy following their 25-2, 25-4, 25-3 victory over W.T. White to finish unbeaten in District 9-6A.
However, for the seniors, it was their last match at the CHS Arena.
Coppell plays Sachse (31-9) at 5:30 p.m. on Tuesday night in the Class 6A bi-district playoffs. The game will be held at Sachse High School.
To commemorate senior night, the team put on a decisive and unified front for a quick win. The plays were simple as Cowgirls (35-3 overall, 13-0 in district)  would generally strike on the left side of the Lady Longhorns, which they figured out early in the game as the weaker side.
Though W.T White entered the match winless, the Cowgirls took no risk making each hit count in order to seal their victory and title as district champions.
"Tonight we were all really excited," senior middle blocker Riley Ross said. "Since it's our last district game, we wanted to go [play as] strong [as] we could. I think we didn't let our guard time. I think every point we meant it and we got super excited after each point."
Each set was brief with the Cowgirls celebrating each point.
"Everyone on the team was really excited today," junior outside hitter Amarachi Osuji said. "It's senior night so everyone's expectations are really high for today. Everybody's trying to play their best since it's the last time seniors are going to play at home. Every kill we got, everyone celebrated. Every dig we got, everyone celebrated. It was a good experience while fun."
As the Cowgirls ended district play and now enter the Class 6A playoffs, the coaches hope the team will play with the same drive and attitude.
"We just wanted to finish our season strong," assistant coach Holland Smith said. "This is our last district match. Definitely wanted to come out on top tonight. We are getting ready for playoffs. We're still working hard for our playoff in Sachse coming up next week."
As for the seniors, this night is one they will not forget.
"It's pretty bittersweet," Ross said. "I love playing volleyball for Coppell High School and especially with all my teammates. I'm going to miss them so much. I love going out hard with them and I thought this game was a really big success."
About the Contributor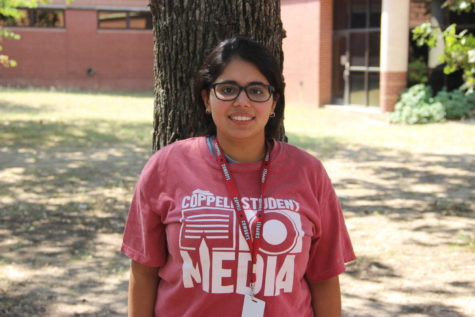 Farah Merchant, Co-Student Life Editor
Farah Merchant is a senior and third-year staff writer and Student Life Editor on The Sidekick. She also works for the Citizen's Advocate, the local Coppell...