Early bird gets the worm
First half surge pushes Cowboys past W.T. White
With a touchdown reception from senior quarterback Brady McBride to tight end Reese Walker, the Coppell Cowboys football team gained a four-touchdown lead going into the second half against the W.T. White Longhorns.
After this, there was no doubt of a Coppell victory as the Cowboys rolled, 55-14, Friday night at Buddy Echols Field.
Despite the score, the Longhorns (0-7 overall, 0-4 in District 9-6A) made a few good plays in staple moments throughout the game. Despite these, the Cowboys dominated on both the offensive and defensive side.
Part of this was due to the return of junior wide receiver Blake Jackson from his illness last week. Throughout the game, McBride and Jackson established a connection of sorts, as McBride seemed to just throw the ball up and Jackson was there, ready to catch it.
"Going into my sophomore year… [McBride and I] would work on routes one-on-one," Jackson said. "That really helped us get that connection".
However, the 201 passing yards by the Cowboys was not purely to the credit of Jackson. While Jackson had 108 of them, Walker had 48 yards and junior Jonathan McGill had 24.
"We knew what we needed to do with our wide receivers," Coppell assistant coach Justin Frazier said. "We needed to execute plays and that's what we did."
Along with the passing yards, the rushing game succeeded as well. In total, the Cowboys ran for 197 yards.Junior De Heath got more carries than usual with 110 yards, averaging 11 yards per carry, and Ryan Hirt rushed for 62.
As any athlete or any team player for that matter, knows, offense does not do everything for the team. The same can be said for the Cowboys on Friday. The Coppell defense held W.T. White to almost half as many total yards as the Cowboys. Also, the defense kept the Longhorns to 14 points, the least amount of points by the opposing team this season.
The win keeps the Cowboys undefeated in District 9-6A. The Cowboys will travel next week to Richardson to play the Berkner Rams on this Friday.
Follow Nicholas on Twitter @Nick_Pranske8
Follow Sidekick Sports on Twitter @SidekickSports
About the Contributors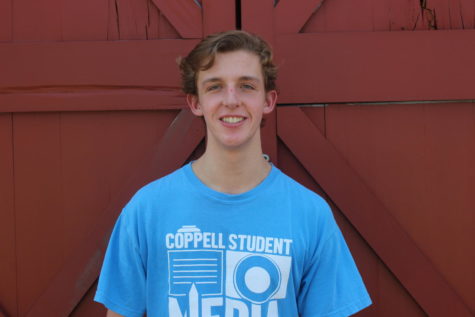 Nicholas Pranske, Executive Copy and Design Editor
Nicholas is a senior and in his third year on The Sidekick staff. He enjoys reading the encyclopedia cover to cover and polishing shoes. You can often...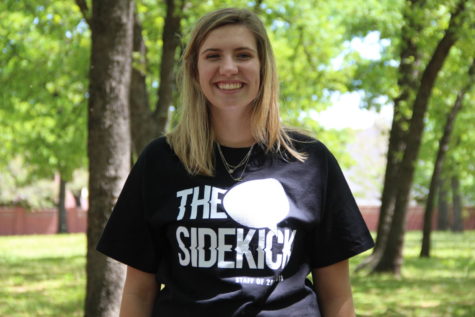 Aubrey Phillips, Staff Photographer
Aubrey Phillips is a senior and second year staffer on The Sidekick. In her free time, she enjoys spending time with friends and family, listening to music...