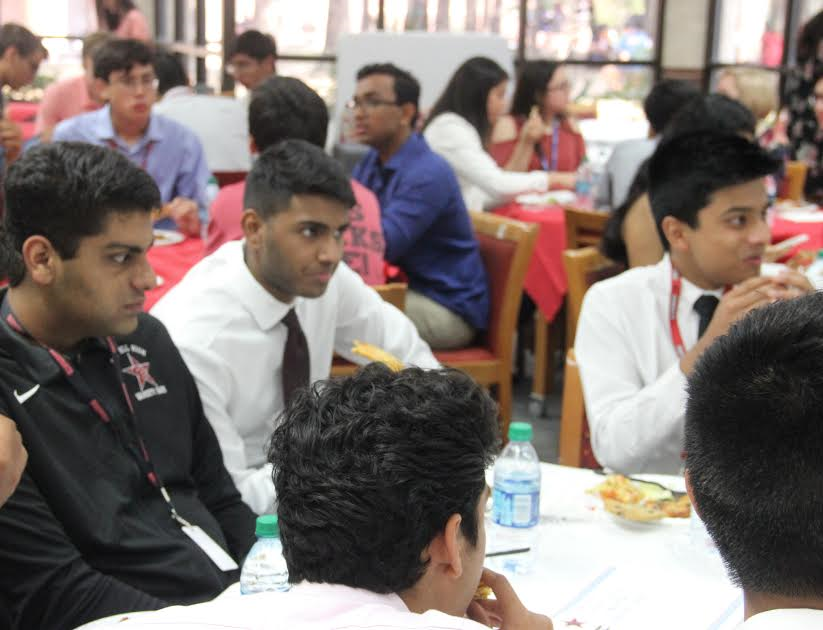 Aubrey Philips
Hours of preparation, outside training and rigorous studying are just some of the demands and sacrifices students make to achieve their dreams of academic success. After their hard work, these dreams become realities for 92 students at CHS.
On Thursday, the school held its annual National Merit luncheon in the library, recognizing students who qualify for the title of commended or semifinalist on the PSAT and acknowledgement by the National Hispanic Recognition Program.
The school has 52 commended qualifiers, 22 semifinalists and 18 students in recognition to the National Hispanic Recognition Program.
The annual luncheon is a tradition that has been held for more than 15 years at the high school.
"It's great that the CISD, CHS committee and staff are doing this for us," semifinalist Jihae Choi said. "It's a good opportunity for all of us to bond with each other."
Students at the luncheon are a portion of the 1.5 million students across the nation which have taken the PSAT.
The PSAT is a standardized test sponsored by the National Merit Scholarship Corporation, an organization providing scholarship opportunities for qualifying entrants.
"It is very important to recognize students for any achievement they have had and celebrate them," CHS lead counselor Debbie Fruithandler said. "It's nice when we can recognize students for excelling in a particular area."
Several CISD board of trustees and CHS school staff at the luncheon commend the students for their dedication and hard work throughout the years of attending the school.
"[They] have done amazing things," CHS Principal Dr. Nicole Jund said. "This is just one step of what [they] will do in the rest of [their] lives."
Students receive an I Rock CHS T-shirt and certificate in commemoration for their efforts.
"It's just a great feeling. You feel like all your hard work you're putting in has finally come into fruition." semifinalist Varun Elete said.
Semifinalists will continue in the National Merit competition and learn of their advancements in February.