Never in doubt: Cowgirls stifle Lady Raiders in three set sweep
In a matter of minutes, the Coppell Cowgirls (34-3 overall, 12-0 District 9-6A) fired off an unanswered 13 points before Skyline (0-16, 0-9) could even get out of its warmups, setting the tone for what was to be a good day for the Cowgirls.
The entire match took less than hour as the Coppell Cowgirls defeated the Skyline Lady Raiders in just three sets, 25-9, 25-11, 25-1.
The Cowgirls played just like a nationally ranked team should: efficiently. Skyline never strung together more than two points the whole night as the Coppell defense and communication was firing on all cylinders.
"We came out very strong," junior right side defender Britney Loyd said. "As a team, we came into the game knowing that they were not as good as some other opponents like Lovejoy, but we used that to our advantage so that we could work on specific things."
Being a highly touted team often comes along with trap games where a certain team plays down to the level of their opponent. Coppell, however, stayed focused throughout the match, not letting up offensively or defensively during the latter stages of the match as proved by their 25-1 third set win.
"Sometimes playing teams that are not on the same level can cause a bit of lack of focus," Loyd said. "But this team has a drive to win every single time they play, no matter who they play."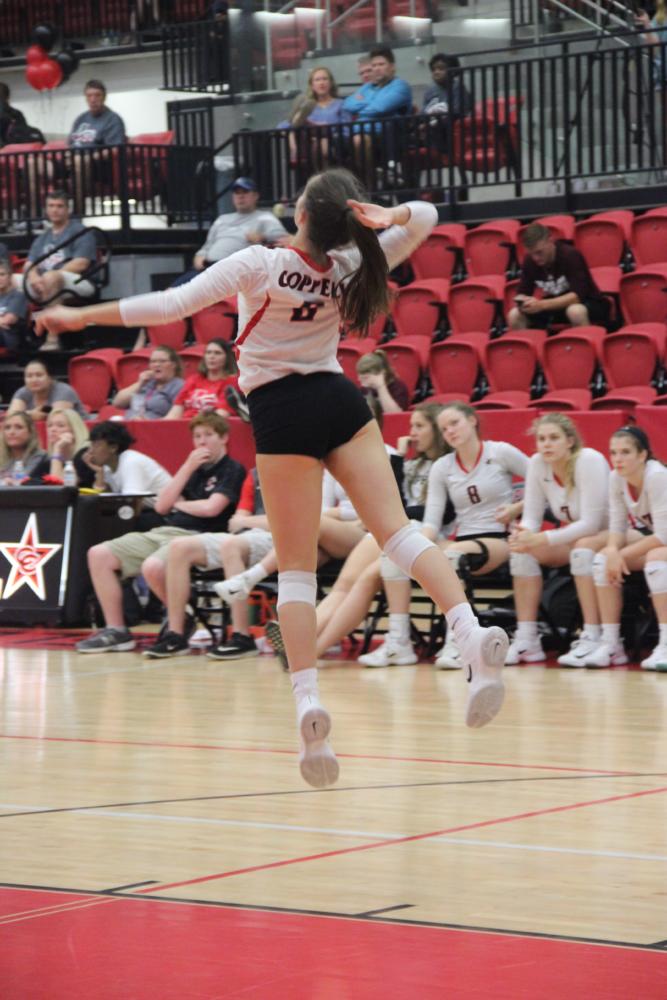 Coppell coach Julie Green keeps her team focused by laying out creative ways to get better during the game.
"You just set different goals," Green said. "The goals set tonight were definitely geared more towards things that we can control. Whether it be out passing, our serving or even the way we run on offense, we lay out a plan. I also just think that our girls understand that playoffs is just around the corner, so any day that we waste is a day we could be getting better."
After being Co-District-9-6A champs last year with Richardson, the Cowgirls clinched a solo district title last week, something that was a goal of the team.
"It made everyone feel really good, we are really excited," senior defensive specialist Ava Racz said. "Last year we were not undefeated in district, and that was our main goal this year other than winning a state title. It gives us a ton of confidence going into the playoffs."
Coppell takes on W.T. White (0-9, 0-7) at 7 p.m. at home on Friday for its second to last district match before heading to the playoffs as is looks to remain undefeated in District 9-6A.
About the Writer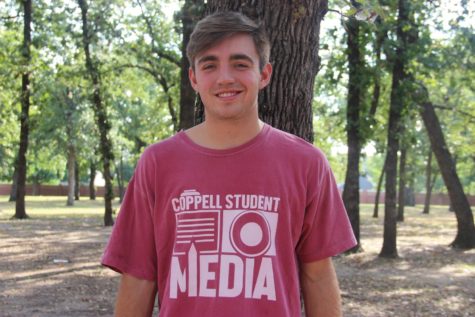 Reid Valentine, Sports Copy Editor
Reid Valentine is a third-year staffer on The Sidekick who is mainly a sports writer with a passion for feature stories. His dream since being a child...