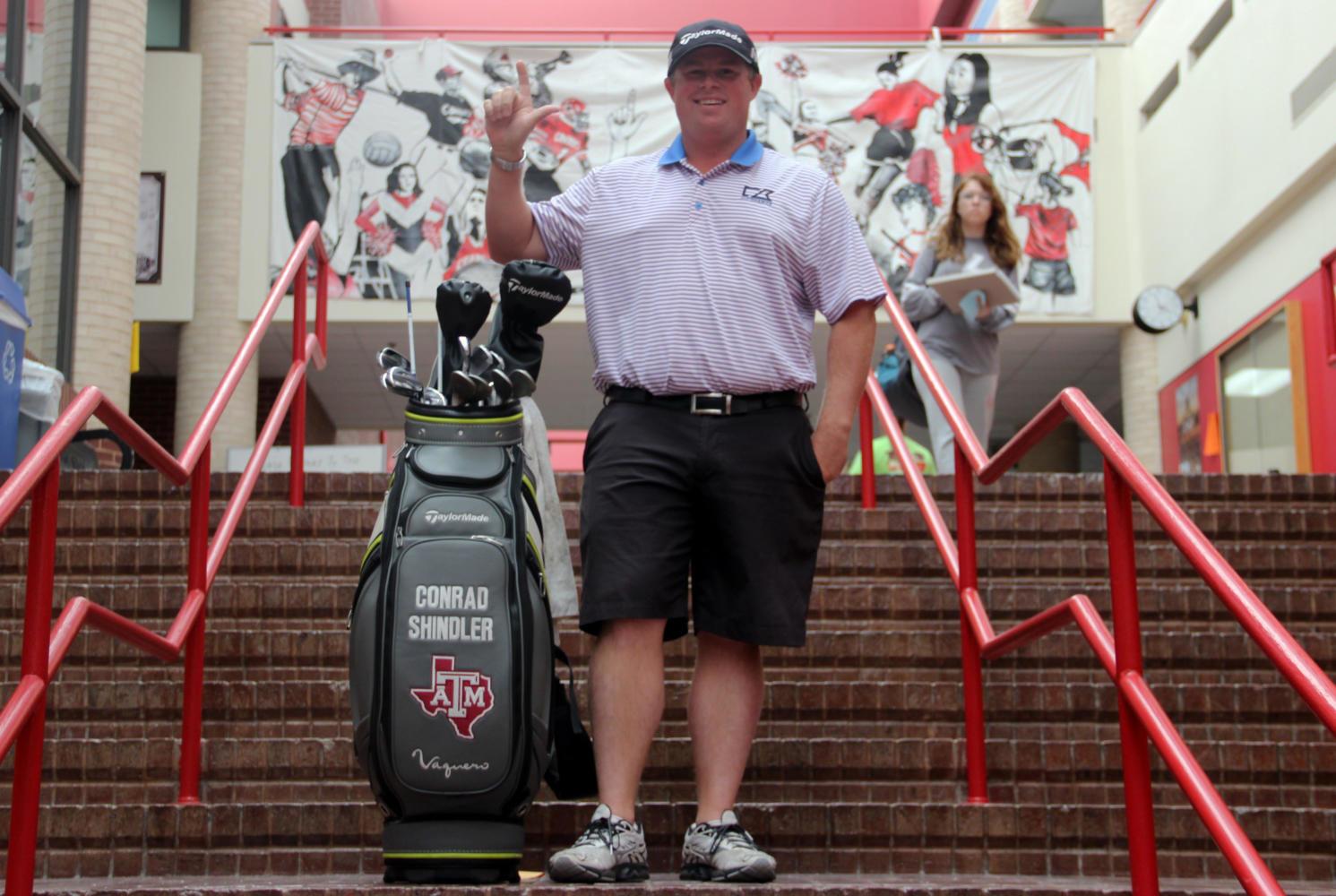 It was never a question that Conrad Shindler was going to be on the PGA Tour, it was just a matter of when.
On Aug. 27 in Portland, Ore. Shindler's day finally came.
The 2007 Coppell High School graduate finished 17th in his first season on the Web.com Tour, a 'minor league' tour to the PGA, behind one win and four total top 10 finishes.
"From the Web.com Tour, they take the top 25 earners and give them their PGA cards," Shindler said. "There are some guys that will never graduate out of the [Web.com tour] and make it to the [PGA] tour, so to be able to do it in one swoop was pretty special."
While this may have been his first legitimate opportunity to make it to the PGA, his journey began many years ago.
"He started around the age of 3," Conrad's mother Leslie Shindler said. "My husband wanted to start playing more golf so I said 'you can play as much as you want as long as Conrad goes with you' so he always took him to the course with him, and he loved it."
Shindler played on the varsity golf team all four years of his high school career in Coppell, along with competing in the national junior ranks leading to his athletic scholarship at Texas A&M. CHS English teacher Matt Bowden had Shindler for three years in his class and could see his drive for success from the time he met him.
"Conrad was a good student," Bowden said. "But it was obvious that he had that passion for golf more than anything."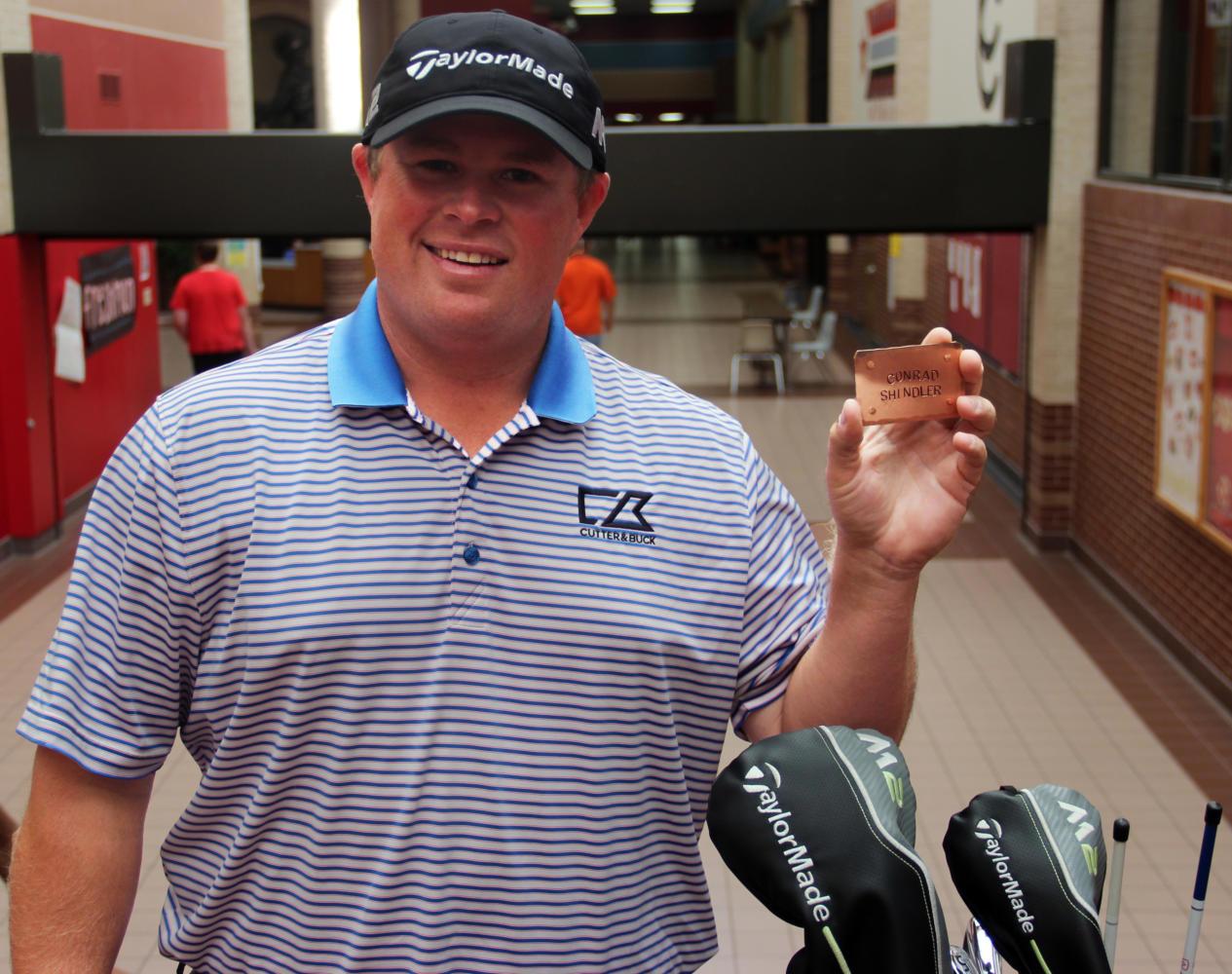 His career has taken him places such as Korea and Canada, and none of it was easy. Tiger Woods and Jordan Spieth were in the spotlight from a young age, and knew nothing but success. Shindler is of a different breed, while his passion has always been there, his status has not.
"When I turned pro after graduating at Texas A&M and tried to qualify for the Web.com Tour I failed," Shindler said. "So I went over to Korea to play, it was about taking all of the steps I had to so that I could get where I wanted to be."
Shindler does not deal with complacency. He is always set on moving up to something better, so when the Web was not an option, he looked elsewhere playing in the OneAsia Tour, something that forced him to compete in an environment he was not accustomed to.
"It taught me how to play golf in an uncomfortable setting," Shindler said. "I wasn't used to the food, the people or the culture, so I had to figure out how to block everything out and do my job for the five hours I was on the course."
These unusual circumstances helped his golf game in several ways, but the mental edge it gave him is something he still draws upon today. Not only did he learn how to manage different styles of golf courses, he learned how to manage himself.
"[Playing in Asia] is something that I wouldn't trade for anything," Shindler said. "It gave me a mindset that gives me an edge over some of the guys that I compete against."
Golf, by definition, is an individual sport. But golf, not by definition but in reality, is also a mental set of challenges that hardly begin in the first tee box. From daily workouts to hours spent refining every shot imaginable, Conrad has support that helps him stay on track.
"I have a great team behind me," Shindler said. "People say golf is individual but in reality I have a team aspect, I have a swing coach, a mental coach, a chiropractor and a physical trainer so everyone has an extremely important part. So I can't relish in the light on my own, I wouldn't be here if not for many people."
This team aspect was something Conrad was glad about after his win this year on the Web Tour at the Rex Hospital Open in Raleigh, North Carolina.
"It is special to have those people really be a lifeline for you," Shindler said. "I was fortunate enough to win a tournament on the Web this year and it was really special to come back home and be able to share it with everybody. Being able to show them that trophy and take pictures with it just solidified the team aspect of it for me."
After everything Shindler has been through, he would not change a thing.
"Everything that has been negative has been a learning experience," Shindler said. "Some guys don't have those experiences, guys like Jordan Spieth haven't had many downfalls, I have had those failures and dark times where I had to sit down and reevaluate my game. My trials and tribulations have given me experiences to fall back on so that I know how to fix the problem and get better."
Shindler's first opportunity on the 2017-2018 PGA Tour is the Safeway Open in Napa, Calif. Oct. 2-8. Making the tour was a goal for Shindler, not a destination, he will take advantage of playing on the golf's highest stage and aim to get better with every event.