From high school choir to college musician: Kim to major in music in worship
For some, choosing a college major can seem impossible. For others, it can be painfully obvious.
This was how it was for senior Daniel Kim, who knew what he planned to do with his life from the time he was in sixth grade.
"I really hope to enroll into a mega church, but my long term goal is to join a Christian music band," Kim said.
When his mother encouraged him to join choir in the sixth grade, he thought nothing of it at first. But when he began to excel at and enjoy singing, Kim realized he had found his purpose.
"[Choir] just happened to go really well," Kim said. "My sophomore year I signed up for [Global Harvest's] worship leading program, when I went to the stage for the first time I knew this was where I needed to be in life."
Going into music is not only considered one of the most difficult paths a student can take, it is also extremely uncertain and can be very unrewarding financially. But according to his friends, Kim not only has what it takes to make it, he has a passion that perseveres through all the problems he may face.
"Arts is never an easy thing to major because you invest all your time and energy in something very risky," Kim's friend, senior Esther Cha, said. "But at the same time it's also his passion."
Knowing what he wanted to do, Kim auditioned at two schools, UNT and Baylor.
"[Auditioning was] pretty intimidating, because everyone there is just as good as you," Kim said. "When I was applying someone told me Baylor was becoming more competitive and harder to get into, so I was kind of freaking out."
The audition process can be a long and difficult journey but Kim's practice and persistence payed off.
"Daniel just makes everything look so much easier than it is," Cha said.  "Daniel is a very fun guy, he's very chill. But when he's singing he becomes very serious, he becomes someone you look up to. He's just a very serious, talented and skilled artist."
After receiving an offer from both schools, Daniel chose Baylor because of its religious side, following in the footsteps of the CHS choir director, Joshua Brown.

"Daniel is a great fit for Baylor," Brown said.  "He and I have been talking about him going there for years.  I have done everything I could to introduce him to professors at conferences and write great letters of recommendation."
Kim attributes much of his success to Brown, who pushed him when he couldn't push himself and supported him when Kim pushed himself too hard.
"He really pushed me into becoming the best I could," Kim said. "I can sometimes be not motivated, so having him there constantly looking over me really helped."
While he still has a ways to go, Kim knows where he's going.
Follow Amelia @ameliavanyo
About the Contributors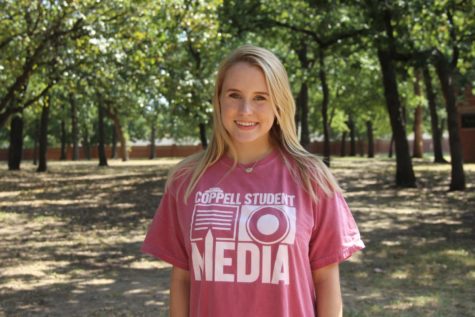 Amelia Vanyo, Editor-In-Chief, Executive News Editor
Amelia is a senior and has been a part of The Sidekick for two years. This year she is serving as the paper's Editor-In-Chief and Executive News Editor....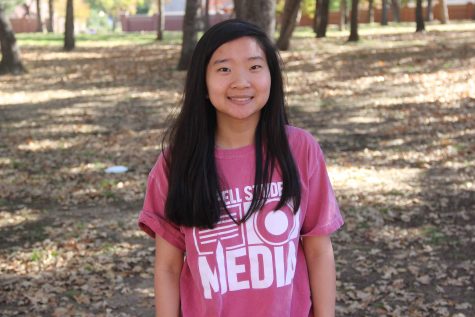 Gracie Blackwell, Business Manager, Social Media Manager
Gracie is a senior and third year staffer for The Sidekick newspaper. In her free time, she enjoys hanging out with friends, watching movies and traveling. With...