Ranjan sprints into top senior spot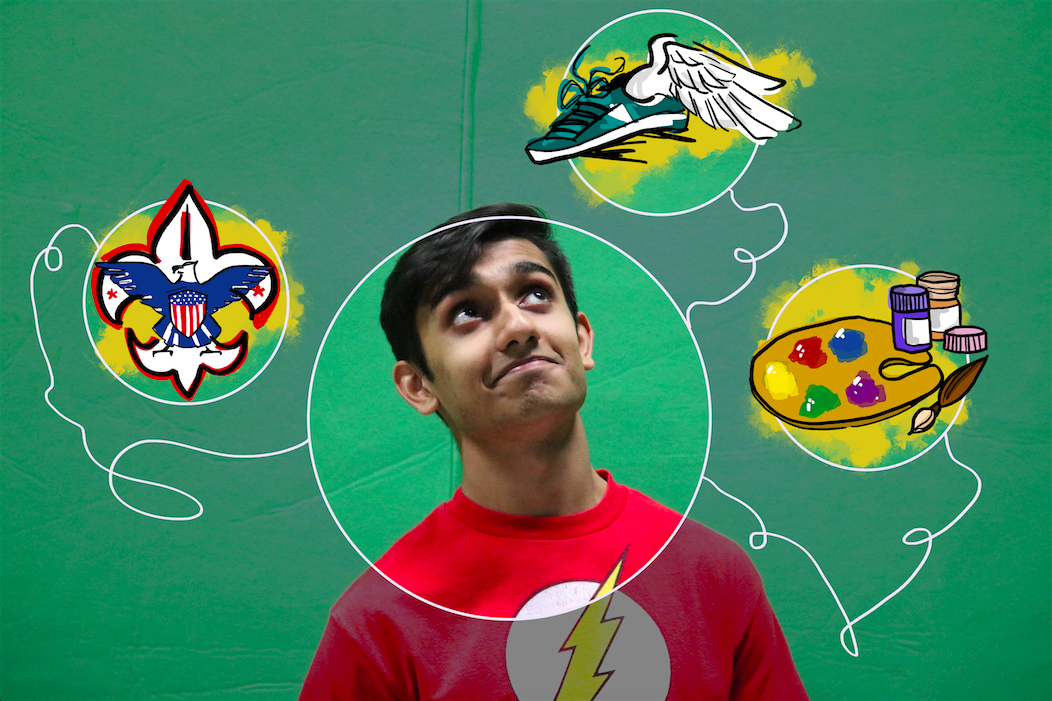 It was because of his friend, Coppell High School senior Revant Ranjan, that CHS senior Kyle Whiting found himself preparing for a Spanish midterm he did not think he would have to take.
Although they were both exempt, Ranjan wanted to take the exam so he could boost his senior GPA just a little bit higher, an example of the drive that solidified his place as valedictorian of the Coppell High School Class of 2017.
"I didn't really care that much about getting my GPA up to a certain level, but he wanted to get the extra boost, so we worked super hard on the spanish midterm," Whiting said. "I was like 'Revant, if we get 100 on this, you have to give me a shoutout in your valedictorian speech'."
According to his mom Himani Ranjan, Revant's path to the top spot in the senior class was a result of "grit, determination, and persistence".
"Since elementary, he's always been the type of kid who's striving for excellence, excellence, excellence all the time," Mrs. Ranjan said. "He strove for that and the good thing is he was even able to achieve it."
That drive continued when he got to high school, where Ranjan instantly found himself balancing AP and IB classes with Boy Scouts, clubs and cross country.
"He was just focused," Mrs. Ranjan said. "Focus is what I believe his mantra was. You have to do it, so just get it done. You've got to run 10 miles, run 10 miles and then you've got to focus from period one to period seven. Focus through those periods and then get the work done."
His method for managing friends, academics and running? Compartmentalization.
"Looking back on how far I've come, it's like I don't know how I got here, but at the same time I got here, so in some way it had to have happened," Ranjan said. "I would just say that breaking things down into bite-sized pieces is something that really helped me pull through the past four years."
According to Mrs. Ranjan, the choice to take higher level classes and pursue business is one Revant made on his own.
"Do what you want to do," Mrs. Ranjan said. "If you want to be an engineer, be an engineer, if you want to be a musician, be a musician, or a runner, be a runner – just do it with your full heart. Don't just do it for the sake of doing it. When we said 'do it with your full heart' he took it as just 'excel in everything'."
As a hobby, Ranjan enjoys drawing and was even voted "most likely to be in an art museum" as a senior superlative. It's no surprise that his approach to art draws similarities to other aspects of his life.
"Even if he draws a line, the line will not be wiggily, the line will be straight, straight to the point that you won't know whether he did it using a ruler," Mrs. Ranjan said. "He's such a perfectionist that wherever he goes, he will continue trying to focus on achieving excellence there as well."
With an 100 on his Spanish exam and his friend now valedictorian, Whiting just might be getting that shoutout after all.
"I'm super happy for him, and being there and being in so many groups with him, and being his friend through the whole thing is just, it's pretty cool that he's the valedictorian and that I'm really close with the valedictorian," Whiting said. "It's a pretty cool feeling."
Revant will be majoring in Economics at Dartmouth College in Hanover, N.H. in the fall, and offers some advice to whoever dreams of being in his running shoes four years from now.
"I would just say challenge yourself, once you decide to do it, don't regret that decision," Ranjan said. "When I came in, there would be days that I'd think to myself, 'why did you do this, why did you get involved in scouting or whatever' when there was a lot of things on my plate. The good part about trying to do as much as I could in high school was that if you pull through and do everything, looking back on it all and having achieved that is going to be worth it."
About the Contributors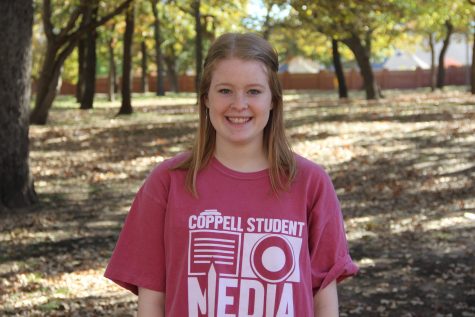 Meara Isenberg, Editor-in-Chief
Meara is a senior at Coppell High School and the Editor-in-Chief of The Sidekick newspaper. She is proud to be a part of a great team of really talented...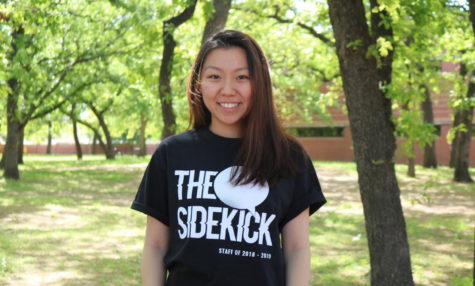 Kelly Wei, Editor-in-Chief
Kelly Wei is a senior staffer, serving her third year as Editor-in-Chief. In her free time, you can probably find her hiding out in a boba cafe with her...