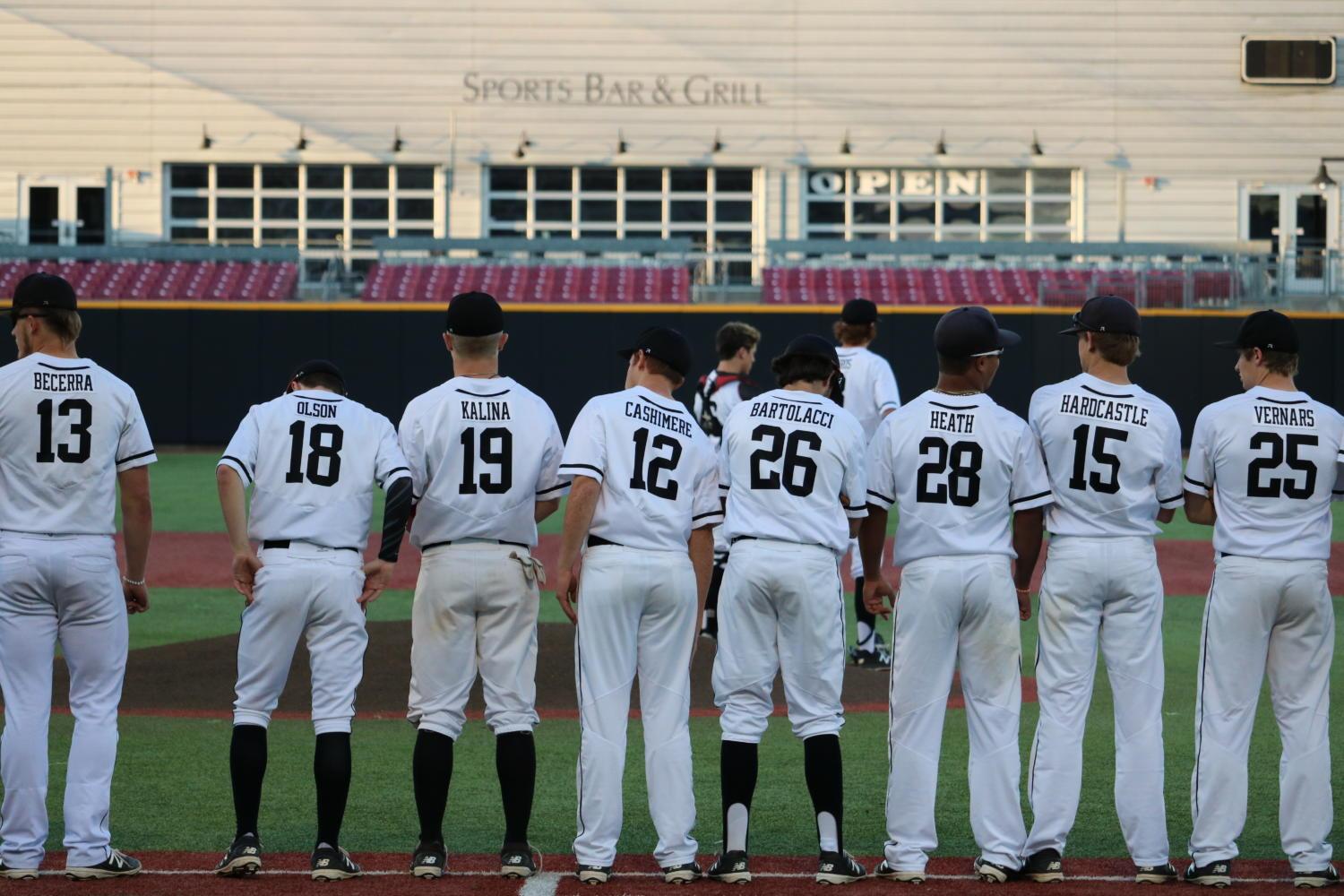 Amanda Hair
In what turned into a nightmarish start to a three-game area round playoff series, the Coppell baseball team simply could not get out of the first two innings unscathed.
After senior pitcher John Kodros allowed two runs in the first, the floodgates opened in the second, as the Cowboys allowed eight more en route to the 12-4 loss to Conroe Oak Ridge.
Game 2 is at 2 p.m. today in Mumford. Senior Trey Becerra will be on the hill for Coppell, looking to extend the series. If the Cowboys win, Game 3 will be played 30 minutes after Game 2.
Numerous walks and hit batsman by the Coppell pitching staff dug the Cowboys a hole early on. By the time they got on the board in the second inning, the lead was too much to overcome.
"We started off poorly, we didn't play really very well the whole time," Coppell assistant coach Clint Rushing said. "In the game as a whole, we ended up walking or hitting 10 or 11 hitters, made two errors, and just got down early."
After Coppell scored two in the bottom of the fourth, it looked as if it was going to be able to slowly chip away at the Oak Ridge lead. Yet, two more insurance runs from the War Eagles in the top of the fifth inning extended their lead to 10-3. Numerous times, the Cowboys stranded runners in scoring position.
"The pitchers they had were pretty good," Rushing said. "We had some good at-bats, but we couldn't really capitalize on any opportunities we had."
While the Game 1 loss is a tough one, sophomore pitcher John Cashimere stepped into the game in the second inning and fared well, finishing off the inning and going four more, allowing five runs in the process. More importantly, however, Kodros' arm was saved for the possibility to pitch in relief in Game 2.
"He did a good job of coming in and bridging the gap, making [Oak Ridge's] pitcher have to stay in the whole time, so he's really not available today," Rushing said.
However, it simply came down to a sluggish start by both the pitching staff and at the plate for the Cowboys that sunk them in Game 1.
"It was mostly not on [Oak Ridge] hitting the ball or making a play, it was just our pitchers not being very sharp, hitting guys, walking guys, it got us down in a hole," Rushing said.