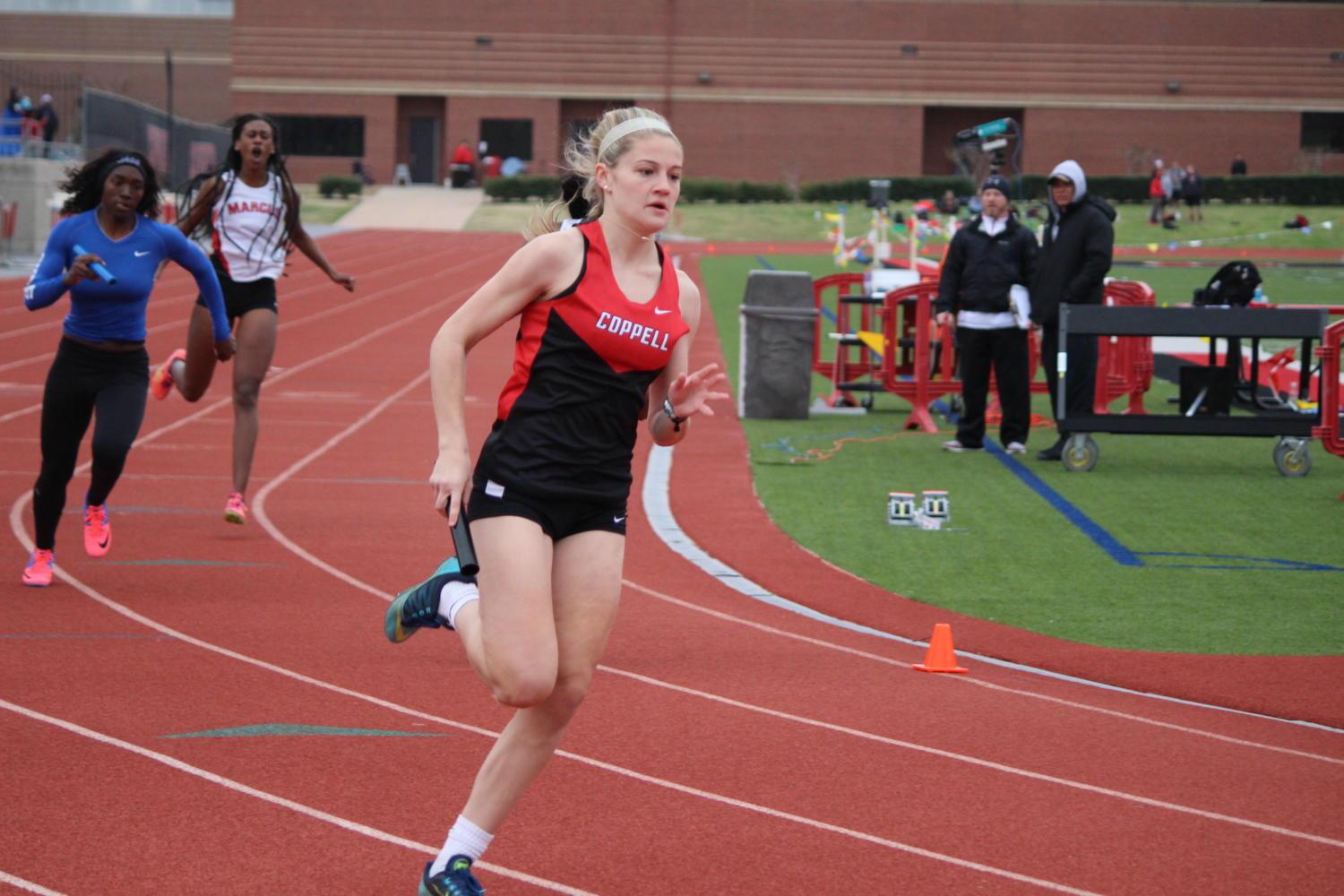 Lauren Kellett is 15 years old. She is also a major contributor on Class 6A varsity sports teams (soccer and track) which entails competing with legal adults that are 18 years of age or older; and she really doesn't care.
"I was ready to compete," Kellett said. "I am used to playing with and against older girls during soccer, and getting the feel of it for track was pretty easy."
Kellett was part of the Cowgirls soccer team that went two rounds deep into the playoffs and went to the regional round for two individual events in track being triple jump and long jump.
"From a young age, she was always involved in multiple sports like soccer, basketball, softball and gymnastics," Lauren's senior sister Tori Kellett said. "But it was obvious that she always excelled in soccer as a goalie."
Her freshman year was not her first taste of success, as she won district in both the triple and long jump her eighth grade year at Coppell Middle School East, and in soccer she has been part of U.S. National teams along with other top players in the country.
"I have always had this drive to be great," Kellett said. "I want to go harder and go faster each time I step out on the track or the soccer field to prove the people wrong about me. That, I think, is what really gave me an edge."
Kellett also had a special bond with track coach Devin Lemons, who through a funny, sarcastic relationship pushed her to become better each and every day.
"He made fun of me," Kellett said. "Every coach I've had has made fun of me he told me in the beginning of the year that he enjoyed coaching me and giving me a hard time because I know not to take it seriously in a negative way, I took it as a challenge to improve."
With senior goalkeeper Maddie Weber heading to Clemson to play soccer next year, Kellett will be front and center on the soccer field as well as the track to shine once again.