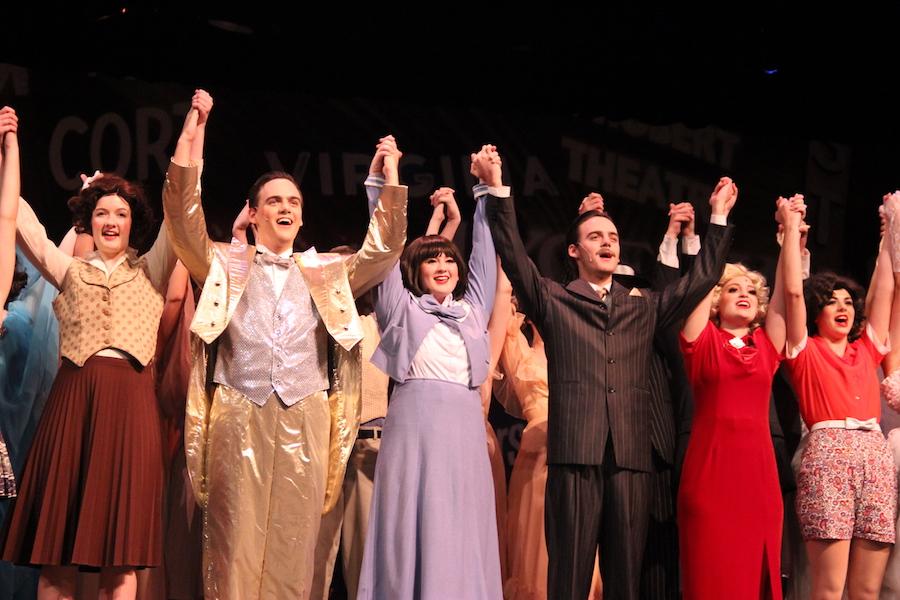 Amanda Hair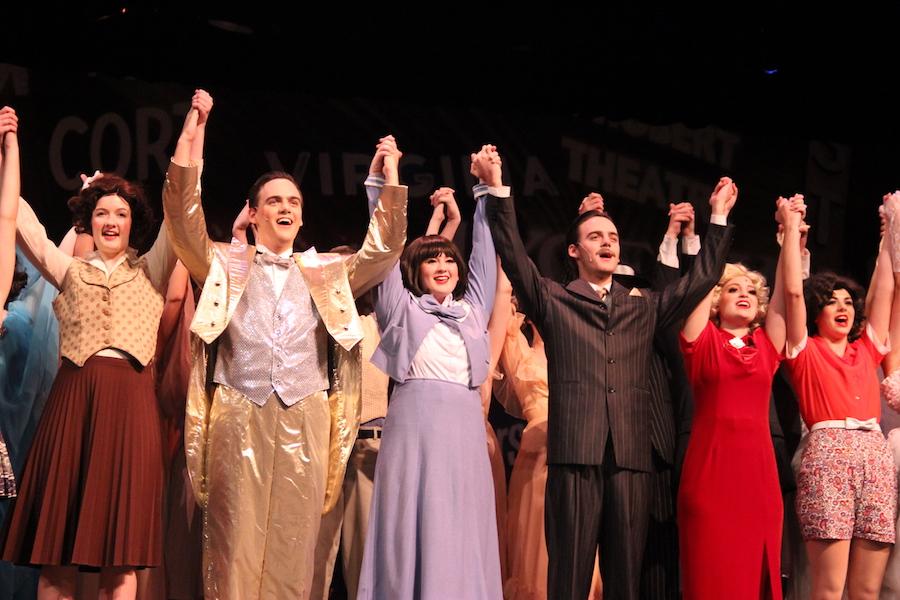 While the show might be over, the passion never stops. The sweat, hours of tap lessons and late night rehearsals have proven to be worth it.
The cast and crew of Coppell High School theater's performance of 42nd Street were announced as nominees for a variety of the Schmidt and Jones Awards. The winners of the Schmidt and Jones Awards will be announced on May 19 at the Lyric Stage Irving Arts Center.
"Schmidt and Jones Awards have been around since 2011 and they are kind of like the Tony Awards for high school musicals," CHS theater director Lisa Tabor said. "We've been in it for so many years but just the fact that it shows the kids that it's not just me who sees that they are good is exciting because they get the opportunity to see that professionals think they're good as well."
CHS senior Allison Davis is nominated for Best Actress in a Leading Role.
"[My friend and I] were sitting in choir and just constantly checking our phones and saw the list when it came out," Davis said. "Fun fact, it's been a goal of mine to be nominated ever since eighth grade when I found out what Schmidt and Jones was. I don't care about winning, I just wanted to be nominated as Best Actress or whatever it is, and getting the opportunity to play Peggy in the musical and get nominated for her is a big deal for me just because all the things I've worked for are finally paying off."
In addition to the cast of the musical, the crew working behind the scenes did not go unnoticed. CHS junior Ryan Rutherford is also nominated for Excellence in Lighting Design.
"I was very shocked because I didn't expect it at all and it means a lot, especially because this is my first year being nominated," Rutherford said. "With lighting design, you don't really know how good you are because you don't see those people. You just kind of do your work and hope that it turns out well, so to be recognized for that is really cool."
While many individuals were nominated under various categories, the show is also a candidate for Best Musical.
"When I first saw that we were nominated for best musical, my immediate thought was we did it; we did it," Davis said. "We put in so many hours. There were people in the show that had never tapped in their life and it blows me away to put together this show we all feel so passionate about because it's honestly one of the hardest shows I've ever been a part of and knowing that a judge watched our show and felt that we were worthy of being nominated, it's just really exciting."
Alongside the thrill of being nominated, the cast and crew looks most forward to getting to perform a number once more at the awards ceremony.
"If you're nominated for Best Musical, you just get to perform one last time in your character and we get to put our wigs back on and our makeup and costumes and it's like a last hoorah," Davis said. "We're just excited because we're all super passionate about 42nd Street and we had been working really hard all summer learning how to tap dance and it's just such a rewarding feeling. Especially as a senior, it's going to be a great experience to get to do Schmidt and Jones again.