Spanish teacher Hulse resigning to move to Westlake Academy
On April 20, Coppell High School Spanish I and International Baccalaureate (IB) Spanish IV teacher Creighton Hulse put in his letter of resignation, effective the end of the 2016-17 school year.
Hulse began teaching at CHS in 2009 before moving to China in 2012 for two years. However, after he saw an advertisement for the Sturgis Charter Public School, he decided to move to Cape Cod, Mass. to get experience teaching IB.
He returned to Coppell in 2016 to teach and be closer to family. Though he had a positive experience when initially teaching in Coppell, he had to adjust back to teaching more classes, more students and leaving an exclusive IB campus in Cape Cod.
His goal was to teach at Coppell for a couple years before moving to Westlake Academy in Westlake as he prefers teaching at an IB focused school.
"It's more about going to Westlake then leaving Coppell, per say," Hulse said. "Westlake is very similar to the school I came from on Cape Cod. I really like the small campus. I think there's less than a 100 kids per grade. I like that environment and I like that it's all IB. It's an ideal move towards Westlake rather than away from Coppell."
His desire to move to an IB school is based off the idea of how all the kids are placed under one umbrella instead of having it spread out between Advanced Placement (AP), Gifted and Talented (GT) and IB.
"I think it will have a more positive effect," Hulse said. "I think the actual classroom sizes are about the same, 20 to 25 kids per classroom. The overall number of students I have will be less, just the fact that it's one community where I'll see the same kid over the school everyday.
"Having experienced that in the past, I think it creates a really cool sense of community and belonging for the kids as well as myself. It just makes fostering relationships so much easier and effortless on both ends."
However, he wants his current students to know leaving CHS is in no way correlated to them. In fact, he has not even thought about saying goodbye to his current students.  
"That it's been a really fun year. If I could move them with me, that would be awesome," Hulse said. "Obviously I'm not moving away from them; it has nothing to do with them."
About the Contributors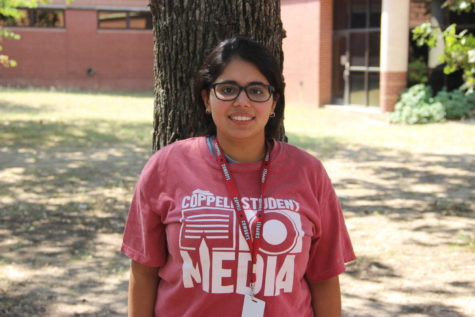 Farah Merchant, Co-Student Life Editor
Farah Merchant is a senior and third-year staff writer and Student Life Editor on The Sidekick. She also works for the Citizen's Advocate, the local Coppell...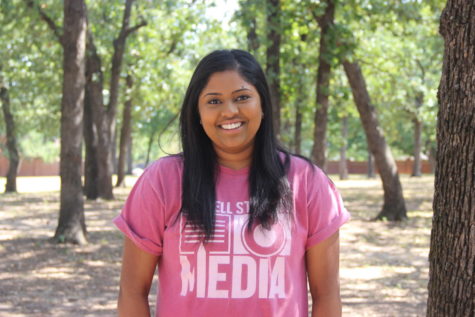 Sruthi Boppuri, Communications Manager
Sruthi Boppuri is a senior and the Communications Manager for The Sidekick. She is interested in art, movies & television, and visiting new places....