Upcoming Red and Black Run to Fund provides healthy way to give back to CISD schools
Lacing up your sneakers and hitting the pavement this weekend not only will provide you exercise, but will help fund Coppell education.
The Coppell Education Foundation is holding the annual Red and Black Run to Fund on Saturday. The run will begin and end at Coppell Middle School North, located at 120 Natches Trace in Coppell.
"I like that the run draws everybody from all the different campuses: you have someone from all the elementary schools and all the middle schools and all the high schools and even people who just live in the Coppell community who might not have kids in the schools that just come out and participate," run coordinator Kara Dunn said.
This run gives citizens the option of participating in either the 5K run or one mile fun run. The one mile fun run begins at 8 a.m. and permits both runners and walkers, while the 5K run begins at 8:30 a.m. and permits only runners.
At 9:30 am, awards for the 5K race will be announced for those who opt to have their run time recorded.
Runners can register for the race online or the day of the race. Each race entry fee includes registration into the race, an event T-shirt and packet. Runners who register the day of the race are not guaranteed a T-shirt.
Packets and T-shirts must be picked up on Thursday from 5 p.m. to 8 p.m. or Friday from 10 a.m. to 6 p.m. at the Coppell Chamber of Commerce located at 708 Main Street in Old Town Coppell. Participants who register the day of the race can pick up their packet and possible t-shirt at the race day location after registering.
Fees for the race are dependent upon when a person signs up, which run they are participating in, if they are a Coppell ISD student or staff member and if they decide to purchase an additional shirt.
Children 5 and under are welcome to participate in the run free of charge but they are still required to register. Additional T-shirts can be purchased for $15, as they are not included in the registration.
Proceeds raised from the run go towards funding teaching grants and new learning opportunities within CISD. Two dollars from every race entry will go towards the Physical Education Department of a CISD school of each participant's choosing.
"I'm looking forward to just running my last race with my friends," Coppell senior cross country runner Hannah Scrivner said. "It's going to be sad, but it's going to be a lot of fun."
Follow Fiona on Twitter @fionakoshy10
Leave a Comment
About the Contributors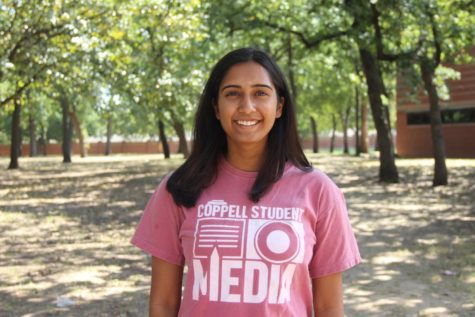 Fiona Koshy, Editorial Page Editor, Social Media Manager
Fiona is a senior and the editorial page editor and social media manager for The Sidekick. Besides writing, she loves reading, finding new music and traveling....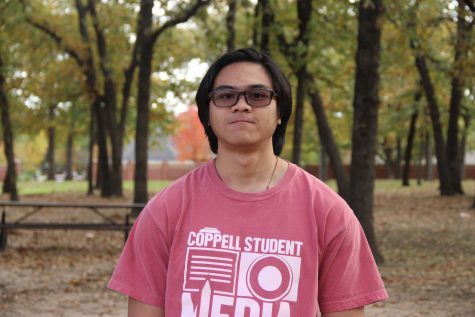 Austin Banzon, Graphics Editor
Austin Banzon is a senior and the Graphics Editor for The Sidekick newspaper. He creates infographics / designs pages using his skills with Photoshop,...