Varsity cheer places first in Aloha Spirit Championship, takes international recognition in stride
After a strong competitive season, the Coppell High School varsity cheer team will be concluding its successful year with international acknowledgement.
On April 1, junior and senior members of the varsity cheer team traveled to Oahu, Hawaii to compete in the Aloha International Spirit Championship cheer competition, securing the first place award for their routines.
Despite the prestige of the biannual championship – eligible for both club and high school cheer teams and dance groups to compete in – the team approached the event with an easygoing attitude.
"It was just a normal competition [for us]," junior cheer captain Avery Zaves said. "We just practiced during our class period for a month before [the competition]. We had a day of rest when we got [to Hawaii], then the next day was the competition."
Much of this can be attributed towards the girls' familiarity and comfort with their routines, which had been used throughout the season, as well as the National Cheer Association (NCA) competition that took place mid-January, which the team placed second.
"[The girls] redid the routine, but they used the same music, same [choreography]," Coppell coach Tiffany Ganss said. "Some girls just had to do different parts and stunt groups, but they already had all the skills that they'd been practicing since October."
The team began to train for the competition starting late February and all the way through March, leading up to the big day in April.
Due to the two-day competition rendering only junior and senior students eligible to compete, certain aspects of the familiar routine were adjusted to accommodate the capacities of a smaller team.
"It went from being a 20 person routine to being a nine person routine," senior cheerleader Murphy Scott said. "It was a huge difference."
For senior members, Aloha marks the final time they will be competing with their team before leaving for college, the victory presenting a lasting impression.
About the Contributors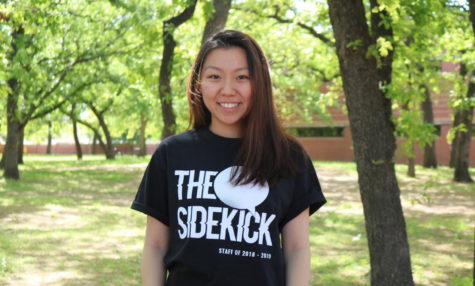 Kelly Wei, Editor-in-Chief
Kelly Wei is a senior staffer, serving her third year as Editor-in-Chief. In her free time, you can probably find her hiding out in a boba cafe with her...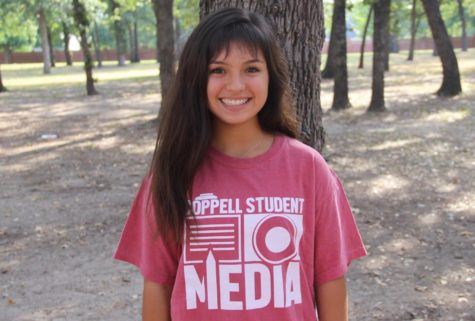 Ale Ceniceros, Photography Editor
Ale is a senior and the Photography Editor for The Sidekick. She has been involved with photography for 7 years and hopes to continue down this path in...