Chick-fil-awesome
"Can I have a three strip meal with a sweet tea along with an individual spicy chicken sandwich? Extra Chick-fil-A sauce please."
I have placed this order quite literally hundreds of times at varying Chick-fil-A locations, yet the spot on 483 E Round Grove Rd. in Lewisville is Coppell's favorite spot for quick, delicious fried food.
When it's 8 a.m. on a Saturday morning and the only thing that can wake you up is some chicken, Chick-fil-A has got you covered. Chick-n-Minis are a perfect breakfast snack. For lunch, a classic Chick-fil-A sandwich coupled with waffle fries and a sweet tea will cost you less than $12.
After a brilliant dining experience there is cheap and tasty soft serve ice cream available. For a wonderful and affordable meal, there is no question that Chick-fil-A's service and fast service is the perfect place for high schoolers to grub.
Congratulations to Chick-fil-A for winning best of Coppell!
About the Writer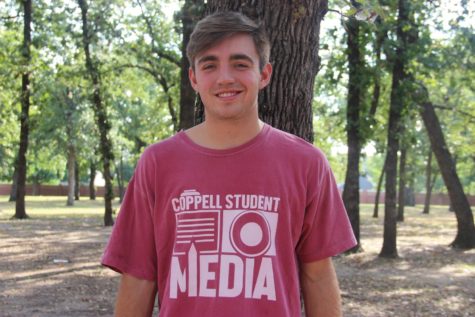 Reid Valentine, Sports Copy Editor
Reid Valentine is a third-year staffer on The Sidekick who is mainly a sports writer with a passion for feature stories. His dream since being a child...