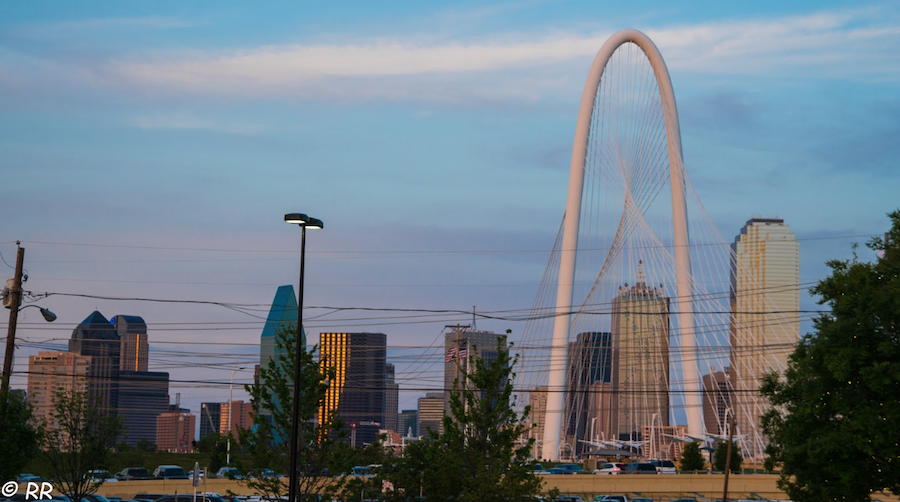 Capture memories, high school experience or enjoy Dallas at five city locations (Part 1)
Whether to enjoy a day with a group of friends or have a full out senior year photoshoot, you can preserve your memories at these five exceptional locations.
Each location adds something special to the city of Dallas' lively nature, diverse opportunities and entertainment options along with providing beautiful scenery and a backdrop. The photos can be placed on graduation party invitations, be framed in your home or printed for your future dorm room.
Even if you are not interested in the idea of taking pictures, each location is worthwhile to visit; experience a 66-acre botanical garden, see artistic and imaginative graffiti, get a glimpse of the sculpture known as a "cooling oasis in the concrete jungle" or enjoy the iconic urban downtown skyline.
Downtown Dallas – A rising trend for senior pictures, downtown is an ideal place for those appreciative of the symmetry and uniformity found in the buildings and streets of downtown. Remember growing up near the captivating downtown and your home city, especially if attending university out of the area.
Notably, Main Street is a charming location for photos, featuring many of the city's earliest skyscrapers, restored hotels and historic buildings. Parallel to the Margaret Hunt Hill Bridge, there is a walkway built from the remnants of the old bridge. The walkway provides a perfect photo opportunity.
Deep Ellum – A neighborhood composed on arts and entertainment venues, it lies only 10 minutes from downtown. With a rich history, the rustic district includes antique shops, energetic nightclubs and live music venues dating to the late 19th century. Since many of the music venues employed graffiti artists to advertise shows causing the art became very prevalent and iconic, making a hotspot for pictures.
Dallas Arboretum – A 66-acre botanical garden, the arboretum features flowers, plants, White Rock lake, a view of the downtown Dallas skyline and sculptures. The floral backdrop and nature themed setting is calming, enjoyable and a common location for bridal photos. Enjoy a day with mother nature and have peace of mind while smiling, knowing that senior year is almost over.
Dallas Museum of Art – Although the museum collection houses over 24,000 pieces, the area neighboring the museum is just as photogenic. Photography with any of the art pieces is allowed as long as it does not use flash. As part of the Dallas Design District, the area surrounding the museum features a lot of greenery, sculptures from the Nasher Sculpture Center and the Klyde Warren Park in close proximity.
Forth Worth Water Garden – This location is a sculptural garden, composed of three main water pools with the most notable one having water cascade down 38 feet of steps. Use a low shutter speed on your camera to capture a desired natural yet abstract and smooth image. The garden fuses together art and organization with nature's gifts, creating a perfect balance and distinctive background.