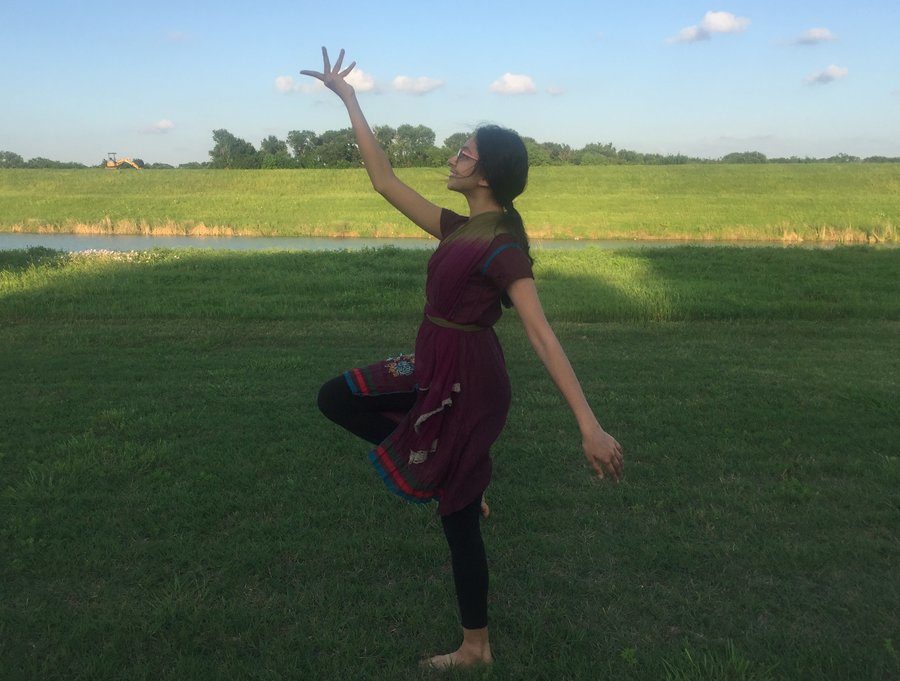 Lina Pyon
Ten years ago, I walked into an old, blue-speckled, tiled floor room not expecting the course of my life to take a new direction.
I am a Bharatanatyam dancer. Bharatanatyam is a form of Indian classical dance originating in South India centuries ago. I have practiced this art form for most of my childhood, and as I enter adulthood, I am both nervous and excited to see how my devotion for it will grow.
Going to dance practices weekly with the same teacher and same friends has conditioned me to be comfortable with this part of my life. At this point, I cannot imagine not seeing my dance friends or attending the same dance practices at least once a week.
Admittedly, there have been multiple dance practices over the past few months when I have walked out with tears stinging my eyes, knowing that time is not on my side and this comfort I have taken for granted will soon take a backseat in my life.
I know that my relationship with Bharatanatyam itself will not end. During college at the University of Texas, I hope to join my school's Bharatanatyam dance team. After college, I plan to take classes, do summer workshops, and maybe even teach. I am excited for this change; I realize things may be different even though I will still be learning.
This excitement does not overshadow the bitter feeling of saying goodbye, though. My guru, Shalini Varghese Chandragiri, has witnessed me grow from a naive, quiet 8-year-old to an obnoxious, One Direction-loving 13-year-old to whatever I am today at 18 years old. I have witnessed her growth from conducting her first few Arangetrams (Bharatanatyam graduations), to getting married and having her first child.
I have seen Shalini Aunty (Shalini Varghese Chandragiri) as a constant in my life, combining the roles of a guru, a mother, a sister and a best friend. The lessons she has taught me will be ones that I take to my grave. Her near eccentric, sometimes neurotic, but joyful being is one that I have become used to interacting with almost everyday. While I plan to continue to come back home and annoy her with my presence, the very idea of being almost 200 miles away tugs at my heart.
Additionally, the friends that I have made through this school are irreplaceable. Vinita Mundluru, a best friend who I have danced with for seven years is one who I have turned to for advice with dance, academics and life. After hours of writing dance notes together, cramming in practices and discussing our personal lives over breakfast, the four years of age between us and different stages of life we are in have become blurred.
The Arathi School of Dance has played a crucial role in forming who I am. Bharatanatyam has taught me to value the mental strength in all of us, seek light during darkness and, of course, practice to make perfect. The loving and welcoming nature of this dance school has allowed me to see it as a second home and its people as a second family.
I realize that the way things are will change, but, for me, change does not mean end. Though I will be miles away, my dance school, my guru and my friends will remain crucial parts of my life.
I want to write this piece as an overall symbol of gratitude for the opportunity given to me by my parents, the Arathi School of Dance and God to be a component in the vast history of Bharatanatyam. I hope that I can make those who have shaped me and fostered my relationship with Bharatanatyam proud as I continue my path in this art form.