Third attempt for House Bill 62
Texas House passes bill prohibiting texting and driving
The Texas House of Representatives recently passed House Bill 62, which prohibits the use of a wireless communication device when operating a vehicle in Texas.
On March 15, the House passed the bill 114-32 onto the Senate, where it was shot down in the 2015 legislative session.
This is the third legislative session where the issue of texting and driving has brought forth. Before 2015, the bill was introduced in 2011 and passed the House and Senate, but did not make it past former Governor Rick Perry.
The bill will not prohibit talking on the phone, but will make it illegal to text, surf the Internet and read anything on a handheld device.
Along with the bill, a companion bill, Senate Bill 31, was issued. Senator Judith Zaffirini authored the bill; however, since the Senate bill was written after the House Bill 62, the house bill will be voted on instead.
After having 105,000 traffic accidents in Texas due to distracted driving in 2015, Sen. Zaffirini feels strongly about passing the bill in Texas.
"It is important to pass our anti-texting bill because doing so will save lives," said Zaffirini via email. "The dangers of texting while driving are well established. What's more, this issue impacts all of us: Like drunk driving, texting in the driver's seat endangers everyone on or near the road, not only the texter."
According to Coppell Police patrol division commander Danny Barton, though the law might be fitting, there have been a lot of questions raised over the issue.  
"I think it's a good law," Barton said. "I know there's some apprehension. Some of the people opposed to it have raised questions of how would a police officer know. I'm sure there's politics involved just like anything else and I don't know why."
Though the dangers of texting might not be highlighted as much as the dangers of drinking and driving, there are just as many horrible repercussions.
"I personally, I'm not speaking for the department, think [the bill] would be a good thing," Barton said. "We pull over cars that appear to be drunk drivers only to find out they're texting and driving because they can't maintain their lanes when they're texting."
For those in support of the law, they believe making texting and driving illegal will incentive drivers to be more focused, leading to less near-miss accidents.
Sen. Zaffirini promotes the idea of continuously following the rules of the road to prohibit the habit of using a cellular device and driving.
"My advice would be to avoid bad driving habits, such as texting while driving, and to adopt good habits, such as driving without distractions," Zaffirini said. "Once bad habits are formed, they can be hard to break. If you need help limiting distractions while driving, you can download mobile device apps that help with this, such as DriveMode, OneTap or LifeSaver."
Texas is one out of four states that does not already have this legislation. Senators that opposed the law argued its micromanagement tendencies.
The fine for drivers on their phone while driving ranges from $25 to $99, if the law is passed.
"Speaking as a dad of a sophomore, I think that that's a good idea," Coppell High School Principal Mike Jasso said. "I think that's a good idea for us all not just for students because distracted driving is very dangerous. Perhaps you've seen countless car wrecks or near misses with people's attention glued to their screen instead of looking out and being an attentive driver."
As of now the state bans minors and bus drivers from using cellular devices while texting and driving, which affects many students at CHS.
CHS senior Maggie Theel thinks she has been in a vehicle where the driver was using their phone.
"I never text and drive and my parents made an effort to act as a role model to me and my sister so they never text and drive," she said. "But I've ridden in the car with other people and their parents. I've noticed that their parents text and drive and usually if people's parents text while they drive then those kids will."
Even though the bill is making its way through the Senate slowly, CPD asserts that the implications of texting and driving extend further than legal ramifications.
"There's a saying I use in patrol quite a bit: 'You choose your decisions but you don't get to choose the consequences'," Barton said. "My advice to teenages and adults, to be frank with you, is choose not to text and drive and you won't have to worry about whether the consequence will occur or not."
About the Contributors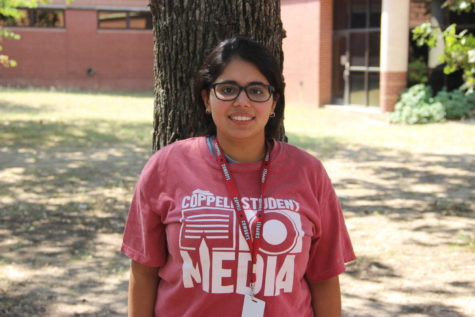 Farah Merchant, Co-Student Life Editor
Farah Merchant is a senior and third-year staff writer and Student Life Editor on The Sidekick. She also works for the Citizen's Advocate, the local Coppell...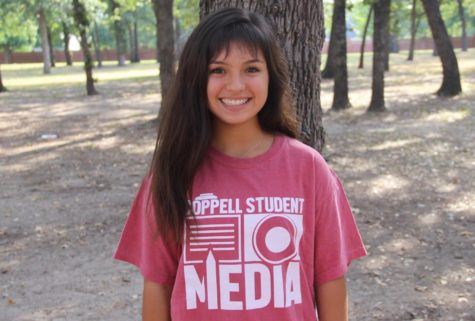 Ale Ceniceros, Photography Editor
Ale is a senior and the Photography Editor for The Sidekick. She has been involved with photography for 7 years and hopes to continue down this path in...