Why sports reporting is so great: top 5 things I love about covering athletics
For three years now, I have covered sports for The Sidekick. Each year has included district titles, thrilling comeback wins and heartbreaking playoff losses. While I have covered numerous games throughout my high school career, I would not want to do anything else. Here are the five things I love the most about covering sports:
1. Going to the games
This one might be an obvious one, but to me, it is one of the coolest. I have covered numerous playoff games, thrillers and heartbreaks. Each of them are unique, and each of them have something special about them. Whether it's a six hour track meet, a swimming meet early Saturday morning or a Friday night rivalry football game, experiencing the sport and just watching the game is one of my favorite parts. I grew up watching or playing almost every sport I could think of, and sports is a huge part of my life. So being able to attend games free (a big bonus as well) and just watching Coppell compete in whatever game or meet I go to is one of the best parts about it.
2. Developing relationships within a beat
Having a beat or a specialization in a particular sport is integral within sports reporting. On a beat, you go to most games and practices, and with that you start to build relationships with the players and coaches, which gets you the deeper story. It is those relationships that truly catches the readers' eye.
"[Developing relationships] is probably the best way to write strong stories when you're covering a team," said Chris Waugaman, media adviser for Prince George (Va.) High School and a session speaker at the JEA/NSPA Spring National High School Journalism Convention in Seattle. "You get to know what people are putting into the sport from a coaching and player standpoint. Just seeing the 40 minutes of a basketball game or nine innings of a baseball game, you just don't know the whole story. The human aspect, which is the best way to write any story across the board, you can get  from developing those relationships.
3. Being able to experience the season with the team
This year, I was on the girls soccer beat. I went to almost every home match, whether it was a blowout in freezing cold temperatures or a down-to-the-wire district matchup. With that, I got to ride the emotions with the team and almost even experience the season with them. I was there when they clinched the District 9-6A title, and I was also there when they got knocked out of the playoffs in the Region II quarterfinals (here's my story on the game). Being able to be there in the high and low moments let me feel the emotions along with the team and even feel like I was somewhat part of it.
4. There's always a game, new season and new expectations
A typical week for covering sports could range anywhere from one Friday night football game in the fall to four or five games spread across the whole week, especially in the late winter/early spring. With that, there's always a game going on and always something to write about.
"My favorite thing about sports reporting is that it's constant," Waugaman said. "The fact that there's always something going on. When one sport finishes, the next one begins. You always have a new opportunity and new things to accomplish."
Much like the stockbrokers on Wall Street or a busy newsroom after breaking news happens, the thrill of constant games and stories is a rush that I'll always appreciate.
5. Finding the story within the story
With any school, but especially Coppell, a lot of the games can seem pretty similar. For example, the softball team has been consistently winning in run-rule 15-0 games, which might seem a little monotonous. But the challenge with sports reporting, and my favorite thing about it, is finding the story within the story. Even though the softball team might be winning every game, the readers want something interesting, and that is our job to deliver. Maybe someone set a team record for a certain stat, or like in the girls soccer season, they had not allowed a goal until 14 games into the season. Finding the deeper story not only allows the readers to engage more in the story and the team, but it also forces you, the writer, to think of the bigger picture, which ends up making you write the best story you can.

Hang on for a minute...we're trying to find some more stories you might like.
About the Contributors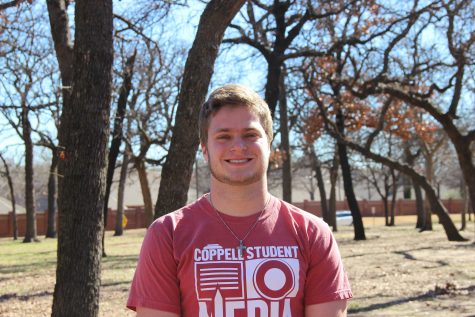 Joseph Krum, Executive Enterprise Editor
Joseph is the Executive Enterprise Editor on the Sidekick Newspaper and he also plays football for the high school. Joseph is a senior in high school...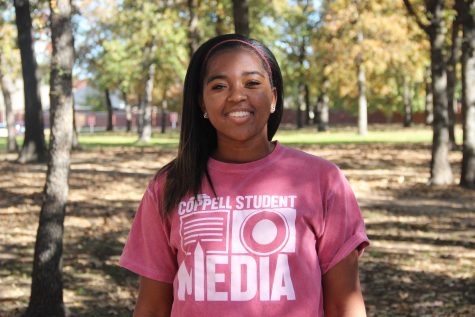 Chelsea Banks, Business Manager
Chelsea Banks is a senior at Coppell High School. She is a third year staffer, and the Business Manager for The Sidekick. She is also in the Coppell High...