Xiong youngest to compete in second U.S. Chess Championship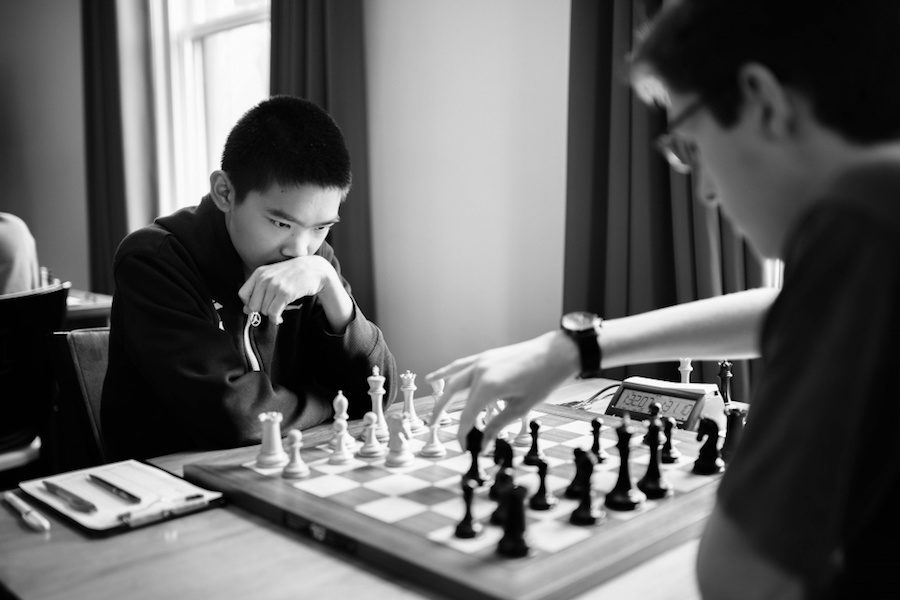 He picks up the piece and makes his final move down the board. He exhales deeply as the room around him erupts into applause and a smile smears across his face.
Former Coppell Middle School North student and 16-year-old chess grandmaster Jeffery Xiong, who is currently homeschooled, won the 2016 U.S. Junior to move on to and compete in the 2017 U.S. Chess Championship from Monday to April 10 in St. Louis.
From being the second youngest grandmaster in the United States, the highest title in chess, to earning his own Wikipedia page, Xiong has developed a name for himself in the chess world.
Xiong enjoys the competitive atmosphere surrounding the chess tournaments. The competition serves to motivate and stir his passion.
"I enjoy competition and love strategizing and for this tournament, I'm especially excited to see how I will play against guys who are among the top 10 in the world," Xiong said. "My first award I won was in Greece in 2010 and now I'm competing in the U.S. Championship. It's crazy."
His sister, CHS senior Meryl Xiong noticed his unique ambition and work ethic early on.
"He practices every single day and he has really good work ethic and a steady flow of new ideas while always staying on top of his game," Meryl said. "Last year, he also competed in the U.S. Championship but he was just a wild card they had invited. But this year, he won the U.S. Junior's and earned his way into the tournament so I'm really excited for him to have earned his place into this competition."
As his father and cheerleader at each competition, Wayne Xiong is very proud of Jeffery not only for his achievements, but also for his passionate character.
"He was 5 years old at a friend's birthday party when he first saw a chess set and when he found out what it was and how to play it, his eyes started to shine and that's how it all got started," Wayne said. "For anything, if you want to do it well, you have to have passion and that's exactly what he has. He loves it, and that's what makes him good.
"The U.S. is a chess powerhouse. They only pick 12 people to play so it's the best of the best competing, and for him to be the youngest and only teenager, it's mind blowing. He's ranked No. 1 in the world in all players born in the new millennium. Can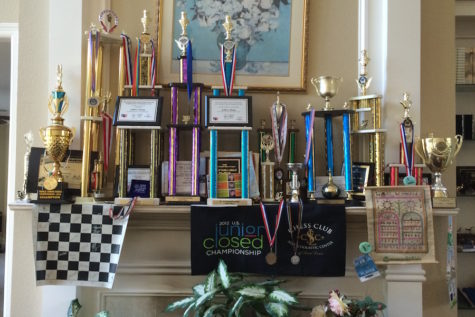 you believe that he's right here in Coppell? You'd never imagine that one of the top players in the world lives right here."
Outside of his family, one of Jeffery's coaches Vladimir Georgiev enjoys teaching and training the young chess prodigy.
"I've been coaching Jeffery for about one and a half years now and he is very good; the way he thinks and makes decisions is very interesting," Georgiev said. "He has a very good understanding of the game and the dangers of each move and is very focused."
The competition began on Monday and will continue until April 10. As he is competing, Jeffery keeps his eyes and heart fixed on one goal.
"In the future, I really hope to become a professional chess player and the ultimate goal would be to play for team USA in the major Olympiad," Jeffery said. "The upcoming tournament in Russia this summer is kind of minor, but there's a big Olympiad coming up and I think that's what I am most excited for and am hoping to get to."
As he competes against different chess players from around the world for the grand prize of $50,000, Jeffery hopes to win the tournament this year and both earn the award and gain the experience as well.
About the Contributor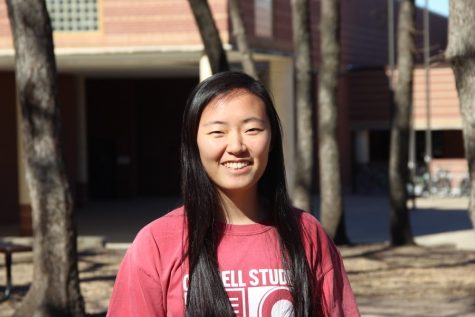 Jessica Jun, Staff Writer
Jessica (Jesse) Jun is a senior and second year staff writer for The Sidekick newspaper. She hopes to pursue her passion in writing by sharing students'...