Stories on the silver screen: journalism classics in entertainment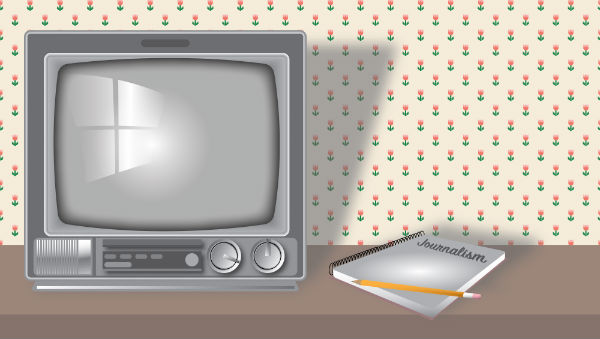 In honor of Scholastic Journalism Week, we celebrate student journalists and their ability to share news, entertainment and stories with the people in around our communities. In entertainment, examples of journalists and writers who work to make a difference have often hit the silver screen.
Here are five examples of films about journalism that stand out:
All the President's Men (1976)
This political thriller film follows the true story of young journalists Carl Bernstein (Dustin Hoffman) and Bob Woodward (Robert Redford) as they uncover a White House link with the Watergate scandal during Richard Nixon's presidency. Although a high school journalist may not have the opportunity to investigate story of this caliber, this movie highlights the importance of the truth and how it can captivate an entire group of people.
Spotlight (2015)
Another film based off true events, Spotlight follows the reporters on The Boston Globe investigative reporting team. Based on a series of stories by the team that earned The Boston Globe the 2003 Pulitzer Prize for Public Service, the movie follows the journalists as they uncover the scandal of systematic child abuse by Catholic priests in the early 2000s. Although the story is a bit heavy, Mark Ruffalo and Michael Keaton's performances captivate you into the story as you follow along these journalists as they uncover one of the biggest stories of decade.
Almost Famous (2000)
On the lighter side, this film tells the story of a teenage journalist working for Rolling Stone as he tours with bands in an effort to get his first story published. Although it had little success in the box office, the movie still holds a 89 percent approval rating on Rotten Tomatoes and became somewhat of a cult classic in the past 10 years. Starring Patrick Fugit as William Miller, this film goes deep into themes such as love, friendship, family values and overcoming adversity through his journey of journalism.
Citizen Kane (1941)
Going back in time, this classic follows a group of reporters trying to decipher the last word ever spoken by Charles Foster Kane, the millionaire newspaper tycoon. As the reporters investigate further, viewers see a display of a fascinating man's rise to fame and how he eventually fell off the top of the world.
Freedom Writers (2007)
From more of a journaling and free writing point of view, it tells the story of a teacher from California moving to a an inner city school and in an attempt to get her students to open up about their lives, she has them journal everyday. This shows how effective sharing stories can be and the effect it can have on everyone around you.