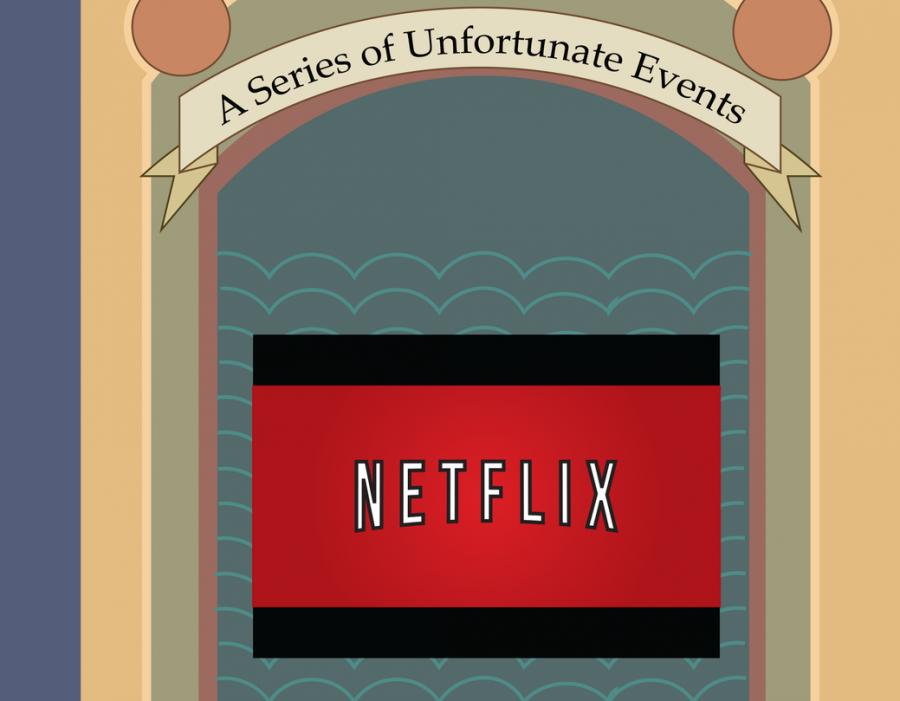 "A Series of Unfortunate Events" eerie, whimsical storyline does justice to beloved book series
After nearly 18 years since the first book came out and 12 years since the adapted movie, it comes with great excitement that season one of "A Series of Unfortunate Events" was released online on Jan. 13.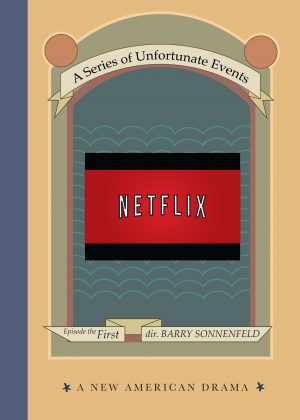 A Netflix original series, the show is based off of the popular book series written by Daniel Handler, more commonly known by his pen name, Lemony Snicket.

The show unfolds through the eyes of Snicket who, along with frequent warnings to "look away" and avoid watching such a dreadful tail, comes along with the viewers on the journey through the Baudelaire children's lives.
The Baudelaire family consists of three children, Violet (Malina Weissman), Klaus (Louis Hynes) and Sunny (Presley Smith), who are all equipped with unique talents.
Their lives are relatively normal until the children learn from family banker, Mr. Poe, that their parents have died in a fire. Orphaned, the Baudelaire children are taken from home to home, experiencing misfortune after misfortune as Mr. Poe attempts to find a suitable guardian.
The main worry villain of the season is Count Olaf (Neil Patrick Harris), a wicked man who will do anything it takes to strip the children of their inherited fortune. As the story progresses, Count Olaf and his relentless posse continue to interject themselves into the children's homes in an effort to make their lives miserable.
As the show progresses, however, viewers learn there may be more than just affluence attached to the Baudelaire name.
Harris, who produced and acted in the show, aims to stay true to the book while still creating a thrilling, mystical show.

From the start, the eye catching set design and intricate costumes peaks my interest and further highlighted the perplexity of the characters. Count Olaf's numerous disguises do not disappoint in their creativity and whimsical nature.

Accompanied by gothic style music and Snicket's matter-of-fact narration, watching the show makes me feel as if I had stepped right into the books themselves and was right alongside the characters. Every other episode begins with a modified version of the theme song, "Look Away," which provides a clever little glimpse into book that will be covered.
Although they were a bit stiff and awkward at first, both Weissman and Hynes grew into their characters as the season progressed. Their formal diction and put together demeanor are what make the Baudelaire's stand amongst others their age, further adding to the unconventional aspect of the show.
Having read the books when I was younger, I feel as though the show brings light and creativity to what is originally a more dark and serious storyline. While a bit grim at points, this show can be enjoyed by children and adults alike.
Overall, the first season of "A Series of Unfortunate Events" was gripping and left me as a viewer with high hopes for season two and what is in store for the Baudelaire family as it embarks on its next journey.
Follow Fiona on Twitter @fiona.koshy10