Coppell City Council meeting brings in the new, sends off the old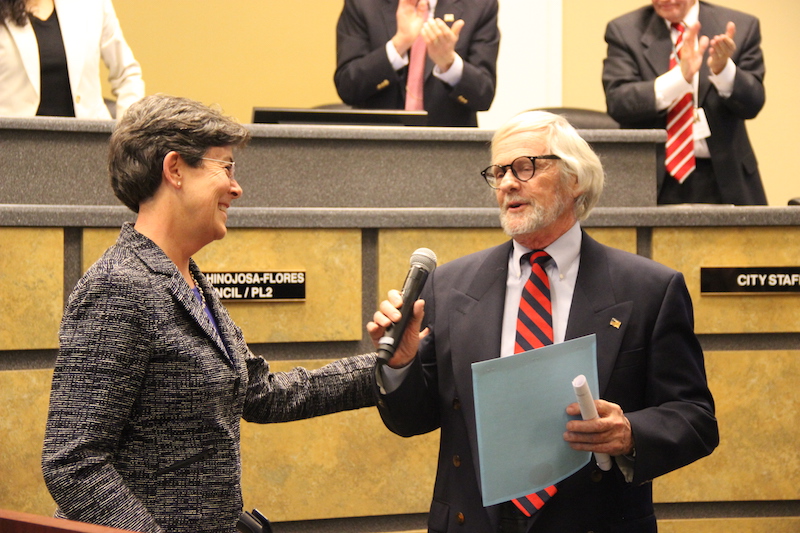 Emma Cummins, Executive Editorial Page Editor
January 25, 2017
Last night's Coppell City Council meeting was filled with goodbyes and hellos.
The first motion was set to approve making Jan. 24, 2017 Gary Sieb Appreciation Day.
Sieb was the city's first professional planner in 1989. He has served under three city managers and was one of the "originals" who witnessed the walls of city hall being built.
"I could always tell that you had a vision for the city that you put the needs of the city above everything else," councilman Gary Roden said. "You are leaving a visual legacy here."
Sieb had a deep love for what he did.
"I love getting up and going to work every morning," Sieb said. "This is so much fun let's do it next Tuesday, too."
As he said this, the group laughed.
In addition to saying goodbye, the council also made sure to welcome some new faces. The council swore in Terry Landwehr as a municipal court presiding judge. Landwehr went on to express her enthusiasm for serving Coppell and thanking the many people involved.
"We are more than confident in the future," Coppell Mayor Karen Hunt said.
The remainder of the meeting consisted of approving a new strategic plan for the William T. Cozby Library to increase participation in the community and approving other plans for the city.
About the Writer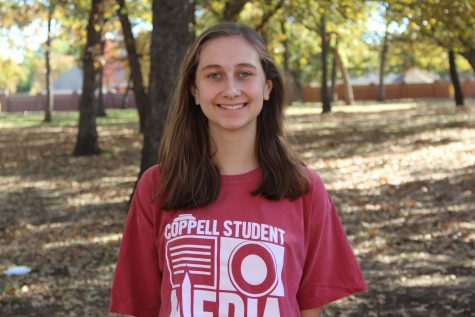 Emma Cummins, Executive Opinions Editor
Emma is the Executive Editorial Page Editor at The Sidekick. She enjoys politics, writing and traveling.