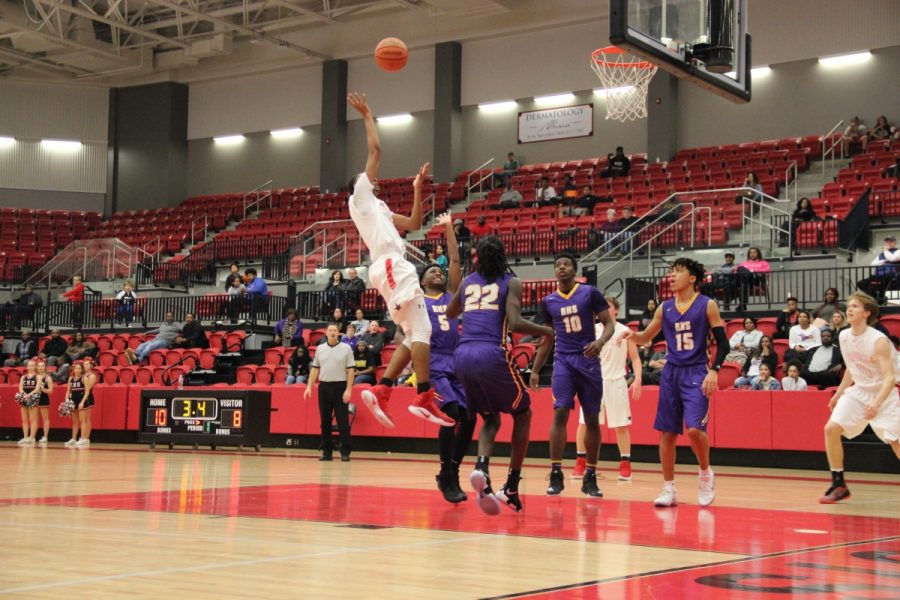 Bren Fletchner
Coppell basketball team (11-8 overall, 3-2 District 9-6A) celebrated one of its biggest wins of the season against the top team in District 9-6A, Richardson (14-8, 4-1), winning, 58-47, at the  Coppell High School arena.
"This win was really important," said Solari, who led Coppell  with 15 points. "There are a lot of teams in our district with similar records to us, so we needed this win. Coming into this game, we were around fifth in district, so this win means a lot."
The Cowboys had to do everything they could to earn the victory. Throughout the first half, Coppell struggled to make shots outside the three point line, which has been its specialty in previous games this season. Senior guard Christian Plummer made the only deep ball in the game for Coppell in the second quarter, even though the team had many wide open looks.
"This team, in order to be great, needs to shoot the ball well," Coppell coach Kit Pehl said. "We were trying to get going from the perimeter, but we just couldn't. But the sign of a good team is when you win anyway. Even though we didn't shoot the ball that well we played really well and diversified ourselves well and ended up getting the win."
The win gives the Cowboys their third district win, yet it also proves something else. Richardson's point guard Keaton Wallace, who is ranked as the state's No. 53 recruit according to TexasHoops.com, was limited by the Cowboys to 13 points while also turning the ball over and and taking poor shots late in the fourth quarter.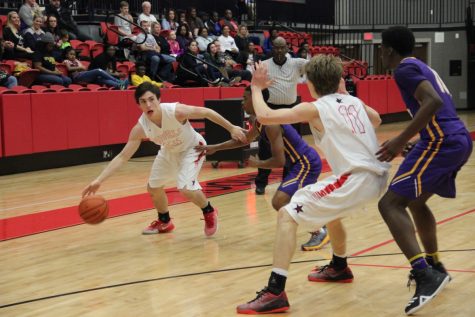 The defense for the Cowboys was stifling, an aspect that allowed them to be able to get their double-digit win. Yet heading into district play, there are some parts of the game that Pehl wants his team to focus on.
"Every one of these games is a grind, our district this year is really good," Pehl said. "We just want to take what we can get, and we took this win tonight. One thing that we could learn from this game is that we need to be stronger with the ball, even though we didn't give away too many turnovers, it's something we need to focus on."
While Coppell played well in some areas and struggled in others, it came out with a win, one that has put confidence into mindset of the players.
"[Richardson] has beaten the two teams we've lost to in district (Richardson Berkner and Dallas Skyline)," Solari said. "If we can beat them then we can beat anyone in the district.