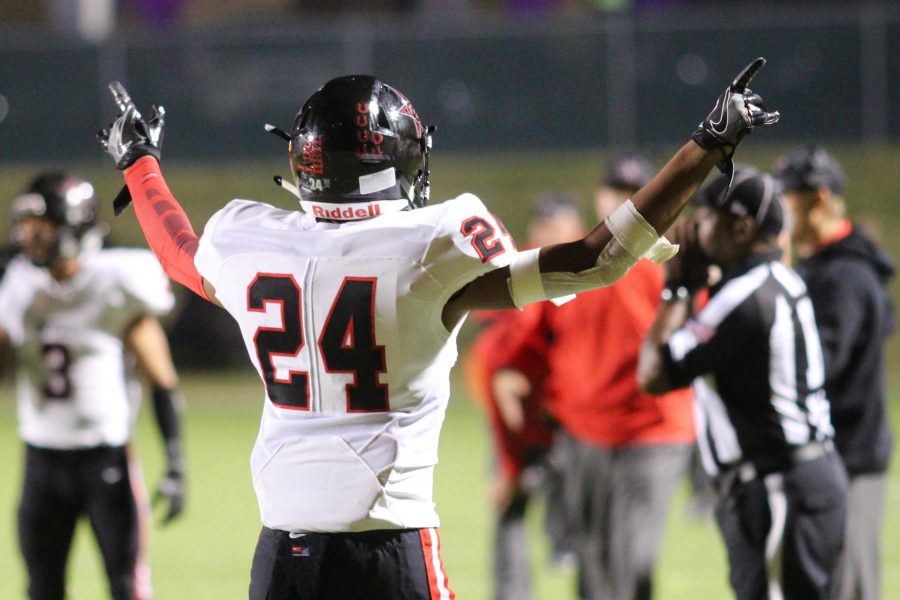 Amanda Hair
After rolling into the playoffs with six consecutive district wins, the Coppell football team has seemed to work its way into a great playoff situation.
With its first game being played at Buddy Echols field, no matchup with DeSoto (thank goodness) the stars have aligned for this team. But how did it get here? And what is yet to come if it heads deeper into the playoffs?
The four teams from District 9-6A advancing to the playoffs this weekend are Jesuit (7-3), Coppell (8-2), Skyline (5-5) and Lake Highlands (3-7). These four teams are then split up into Division I and Division II based on school population. The schools with the two higher populations go to Division I, and the two lower go to Division II.
In the case of District 9-6A, Coppell and Skyline have the two higher populations, while Jesuit and Lake Highlands have the two lowest of the playoff schools. Even though Jesuit finished higher than Coppell in the district standings, the Cowboys will still go into the playoffs as the No. 1 seed of District 9-6A in the Division I bracket.
Once they are split, the bi-district rounds are decided by who finishes higher in the district standings. Because Coppell finished higher than Skyline in District 9-6A, it faces Rowlett (9-1), the runner up of District 10-6A. Skyline will go up against Sachse (10-0), the winner of that district.
Because the Cowboys are technically first seed in the district in Division I, they will host their bi-district playoff game. After the first round, neutral sites will be agreed upon by the opposing coaches.
Due to changes in this year's district alignments, teams like DeSoto, who have knocked the Cowboys out of the playoffs in four consecutive years, and Allen, who are perennial state contenders, are out of Coppell's picture until the state finals. Those two teams remained in Region I while the Cowboys moved to Region II, effectively keeping them away from the area's toughest schools until later in the playoffs.
Some top schools in Region II include The Woodlands (10-0) who, according to MaxPreps, are ranked third in the state, behind only Allen and DeSoto. They would be a possible fourth round matchup for the Cowboys. Sachse also poses a threat as one of the tougher teams in Region II.
After four consecutive losses to the same team, it was time for a change. Coppell got it in its move to Region II. While it will not be easy, the first round home game and slightly easier region set up the Cowboys for the possibility of a playoff run.
Follow Marcus @marcuskrum