Opportunity turns into success
Ephemeral screened in All American High School Film Festival in New York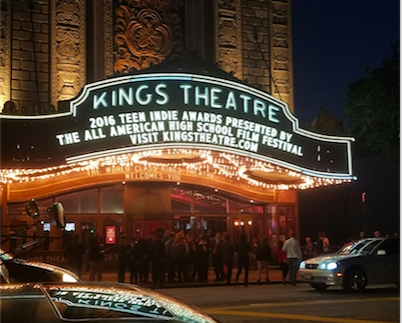 Coppell High School senior Jess Goode stared in awe at the giant screen sitting in front of her screening the film, Ephemeral, that she and other CHS students helped produce.
In 2015, CHS students Black Snawder, Emily Edens, Jess Goode, Matthew Mudrick and other students created a short film called Ephemeral, which was previewed in a KCBY segment. The film gained popularity and the group decided to submit it to the Rising Star Film Festival where it received several awards.  
Next, they submitted the revised film to the All American High School Film Festival in New York where they did not win but received the opportunity to screen the film at Kings Theater.
"We were an official selection which basically means that you can be a part of the festival," Goode said. "What was amazing to me was that they assigned the different movies into loops."
Goode explained how films were grouped by quality and played in loops. The later the day the loop containing the film was played, the better the film.
When Goode watched their film being screened, she was amazed at how late their film was being screened being filled with joy at the idea of their film being rated top-quality.
"What I was truly honored and amazed by was how late in the day we were so they thought that our film, we were the last loop or one of the last loops, was one of the best," Goode said.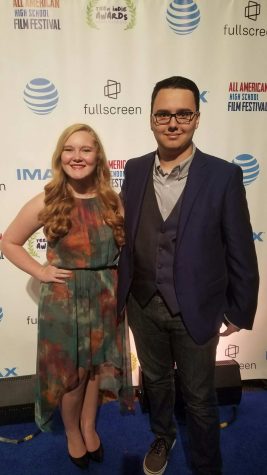 The idea of being screened last was desirable to Edens, but she was more excited about the fact that the film was chosen to be screened in general after being evaluated by professionals.
"By having people like that who do this for a living, who are professionals, and who know how to actually do it and for them to see it and think 'oh, this is something that should be seen and something that we should share,'" Edens said. "It's really interesting because it's like we're doing something right."
KCBY adviser Irma Kennedy is proud of the accomplishments of her students' production.
"I think it was very well-done," Kennedy said. "It had great production value and the kids worked well together. I was really proud of them for pulling it all together. It's not easy to do something at that level and especially for high school students."
Kennedy thinks KCBY influenced her students and allowed them to grow.
"By the time you are a senior, which many of these kids were seniors who spearheaded this project, you are able to tackle bigger projects," said Kennedy. "I saw them take on these roles of leadership and be able to coordinate everything and make it come together. That's an inspiration to me and the rest of the staffers. To know 'wow, if they did it then we can do it also.'"
The ability to have the film Ephemeral screened was a surreal moment for the production crew. They were truly happy to see their film screened in the bright and flashy lights of the Big Apple.
"For me it was just sitting there in the theater Saturday afternoon seeing my face on screen and thinking 'Oh my god,'" Goode said. "Our film is being shown in the busiest movie theater in the country.
"It was a huge mess and then we're sitting there like we made it almost. It was not necessarily that we did something right. It was just a huge rush of euphoria and feeling like [I]  honest-to-god accomplished something in my life that was going on to make a difference."
For more information over Ephemeral and the awards the film received visit their Ephemeral website.
To contact, Farah can be found at [email protected] or @farahmerchant_ on Twitter.
About the Writer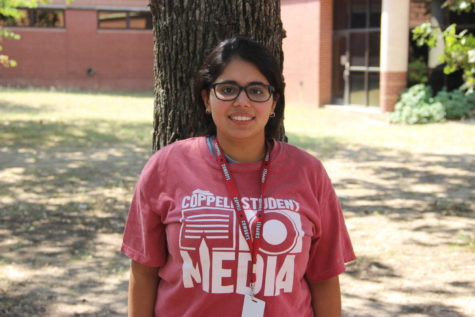 Farah Merchant, Co-Student Life Editor
Farah Merchant is a senior and third-year staff writer and Student Life Editor on The Sidekick. She also works for the Citizen's Advocate, the local Coppell...