Spicing up theaters with some salt and Prepper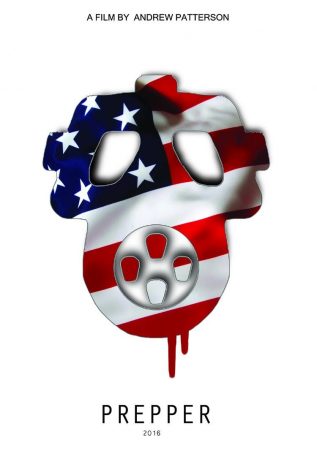 Already ahead of the new digital age during the 90s, AP Human Geography teacher Andrew Patterson has always had a passion for storytelling. Now 22 years after graduating from one of the places of his inspiration, Coppell High School, his new feature film Prepper is hitting the silver screen.
The film centers around James McAlister, an ordinary man living in suburbia. McAlister becomes determined that the world is falling apart at the hands of its people, leading him to prepare for the worst case scenarios. He undertakes a journey of survival, while meeting a group of friends to stand beside him along the way.
"This idea just kind of hit me," Patterson said. "We have it so good in this country and we're so blessed to just get whatever we want. What would happen if society broke down? That would be a really good story because we're so used to having nice suburban safety."
Success on this scale was not something Patterson had expected after forgoing filmmaking to pursue a more spiritual lifestyle.

"I never thought about it as a career," Patterson said. "I didn't pursue it because I second guessed and doubted myself and talked myself out of it for years because I didn't think it was something God could use as a ministry. And I really want my life to serve God."
But one day after being recruited to direct an extravagant wedding video, complete with a $6 million dollar budget, six cameras, a crane camera and the helicopter used in the Hollywood film Die Hard, Patterson realized that maybe it was a sign that this is the direction he should take.
"I [realized] that if [I] can do all of this, why don't just do what you love?" he said.
But this feeling is still relatively new, especially for lead actor Jay Bowdy.
"The feeling is indescribable," Bowdy said. "However it's really not just about me. I fed off [the] other cast. If they felt there was something they knew that could help me they spoke up and I took it in.  As the days continued with filming I became even better at my craft with less hiccups and living truthfully as James McAllister."
Patterson helped Bowdy discover a new passion for acting, and coached him through whom he wanted McAlister to be.
"I was so wrapped up in sports that I never gave it the opportunity to sprout until my basketball career ended," Bowdy said. "What Andrew did was see my talent, though raw, and grew it at a tremendous level."
Patterson also had some students as extras during production. Coppell High School junior Macy Johnson is featured in a scene which gave her an inside look on who Patterson is in his element.
"It was a such a great experience," Johnson said. "He was very nice and funny, just like he is when he is teaching. It is obvious that everyone's happiness is very important to him and that he cares a lot about his crew and cast."

Despite the impact Patterson had on his cast and the possible success the film might see, Patterson still works for the love of filmmaking, without awards clouding his creativity.
"I would love to say that I feel so great about being recognized," Patterson said. "But the truth  it is actually such a humbling experience because it's so difficult to get a film done. It takes everything I have. By this point I'm just very grateful to get there."
Society today might seem more and more like the plot of Prepper. A place where communities are falling apart and people standing by watching it happen. Patterson now hopes that his message resounds more fully in the audience.
"The moral of [Prepper] is stand together," he said. "Sometimes we feel isolated and alone and I think in our culture sometimes we'll get to a point where we're on our own. I want this film to empower people to know that we're the same. We're not alone, we can stand together as normal people in the suburbs. Because when we stand together, we're strong."
Prepper premieres at the Texas Theatre in Dallas on Nov. 19. Click here to watch the trailer and here to order tickets.
Leave a Comment
About the Contributor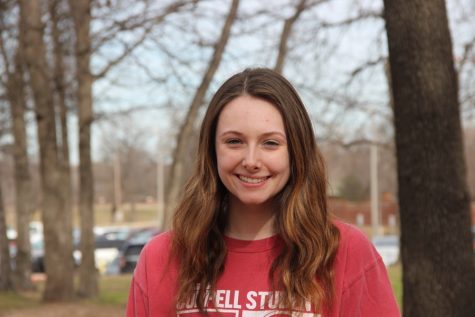 Kathryn Rudd, Entertainment Editor
Kathryn Rudd is a junior and a second year member for The Sidekick newspaper. When she is not working for The Sidekick, she can be found working at...