Q&A: English teacher Stephanie Ball on the IB teaching experience
Coppell High School teacher Stephanie Ball has been apart of the English department for two years. She has taught students ranging from elementary school to college, and this year has even further broadened her horizons by joining the International Baccalaureate teaching staff. From attitude differences to workload adjustments, Ball details her experience in the IB thus far.
What compelled you to teach IB and how did you come to develop an interest in teaching IB?
I taught college [at Texas Woman's University] before and it really reminds me of what I love about teaching, which is actually digging deeper into literature, having kids who really have a passion to analyze and pick out things that you wouldn't in a normal class. We're able to have more discussions, I can have them just sit in a group and they're able to talk without my help, so just seeing that passion in them, that's what led me to it.
How has the experience been so far?
It has been rewarding. I love getting to know the kids. It's more of a family environment–it's hard not to be because every teacher in the hallway and the kids you see all the time. It's been a learning experience for me, too, because this is my first time teaching it so I'm kind of teaching myself at the same time. It's been a balancing act for me and the kids, but I'm enjoying it so far.
What would you say are some key differences between IB and non-IB classes?
One of the main differences, really, that stands out first is the family. It's hard not to see the kids all over the place, to know what's going on in their life, to be able to see their personality and connect with them. Something else that stands out is that these are kids who are thinking critically on their own and taking ownership of their work. It's less of me as a teacher and more about them figuring out things. I'm the facilitator, I give them the tools, and they're able to just pick it apart and go with it, so that's amazing.
What are some difficulties you have faced in leading an IB classroom?
Some of the difficulty is relinquishing my authority, because it's a teacher's intuition to be in charge and tell the kids what they need to know. I think being able to back off and let the kids drive and take control has been the biggest struggle. I'm learning from them how to do that, and just being able to ask, "Hey, what do you need from me?" has helped a lot.
What are some advantages you have experienced in leading an IB classroom?
I'm happy to come to work. I mean, I get really excited about the books that we're teaching because I get to pick them. Being able to see the kids make [literary] connections in class without me telling them, and them finding it on their own, has really been an eye-opening experience.
What was the process in becoming an IB teacher?
Last year, [the IB department] approached me and asked if I would be interested [in teaching IB], so I met with some of the kids from the program, sat in a small group, and just asked them questions, which was interesting because usually [students] talk to the teacher. So I got to talk to the kids, and they were very honest, which helped. Then, I went to a training over the summer in Atlanta and met with people from all over the world – Germany, Switzerland, just across every place you could think of. That was a great experience that taught me the techniques, and then just meeting with the other IB teachers. Other than that, it was just "here you go, run with it".
What future plans do you have in terms of teaching IB?
Honestly, I'm still just trying to survive!
Looking back, was IB the right decision for you?
I do think so. I love freshmen, but it's so different to see the freshman versus the junior mindset. More than that, even if literature isn't their strong point, [IB students] are really interested in deeper analysis and questioning everything; just being challenged. I love seeing that drive.
Would you recommend students to join the IB program?
Of course I would. But it also takes a thought process from the student, determining whether or not they want to do it. [IB] is for everyone, but it's not. You have to understand that. You have to be really committed to the workload, challenging yourself, knowing that you'll have limitations and deadlines you're responsible for. I would recommend it, as long as you understand the workload.
About the Contributors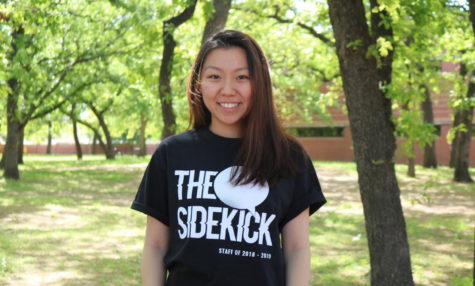 Kelly Wei, Editor-in-Chief
Kelly Wei is a senior staffer, serving her third year as Editor-in-Chief. In her free time, you can probably find her hiding out in a boba cafe with her...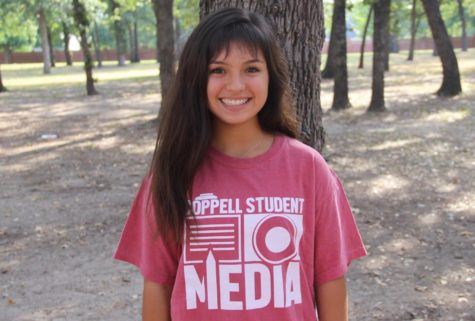 Ale Ceniceros, Photography Editor
Ale is a senior and the Photography Editor for The Sidekick. She has been involved with photography for 7 years and hopes to continue down this path in...