Athletes on the move; Transferring for athletics big problem for UIL, districts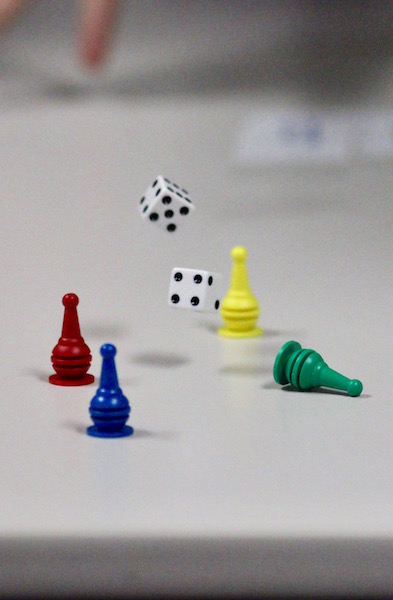 In college athletics, primarily in football and basketball, many high-profile athletes transfer to other schools for better opportunities.
But in high school? That would be illegal.
Under the University Interscholastic League Constitution and Contest Rules, Subchapter M Section 443, high school athletes cannot move solely for athletic purposes. It is that simple. Yet still, athletes and their parents are still finding a way around these rules.
In most cases, it can be fairly easy for a parent to hide the fact that they do move their family or transfer their kid to a different school for athletic purposes. It is completely legal for a student to transfer for academic reasons, or if, for instance, a family job moves them to that certain area. In knowing this, it can be hard for the UIL and others to differentiate if a family moves for athletic purposes or not.
Yet in one high profile local case, the intention was obvious. In 2010, Southlake Carroll quarterback Daxx Garman, a transfer from Jones, Okla., was ruled ineligible to play his senior season with the Dragons as it was determined that they moved to Southlake solely for athletic purposes.
"I didn't know about the situation until a group of parents from Southlake contacted me about an 'outsider' who had troubles in Oklahoma just showed up in the spring of the previous year," said WFAA investigative reporter Brett Shipp, who broke the story on Garman in 2010. "They didn't like a kid just coming in there and not going through the Southlake system and being named starting quarterback, it didn't sit well with them."
While the parents complaining got the lead on the story, it took some digging for Shipp and his team to find the gold nuggets that helped them prove the Garman's move illegal.
"We were looking into Daxx's Oklahoma records, since they were public records, and ended up finding out that his dad owned this construction company up in Oklahoma," Shipp said. "So we started to dig around in his company and found out that his dad had just built a brand new construction company in Edmond, Okla., something he could not have done if he lived in Southlake."
Even though this story gained local and national fame, especially when a video surfaced of Shipp chasing down Garman's father in Oklahoma and getting a bag of ice thrown at his head, transfers like these still happen to this day. Throughout the past few years, championships have been taken away, wins have been forfeited and careers have been derailed.
According to an article done by The Dallas Morning News on the magnitude of kids transferring high schools for athletics, the UIL deals with around 10,000 cases of high school transfers per year. It also states that there is more movement with kids now than ever.
With all of these cases, while some are moving for athletic purposes, these kids could have moved for a multitude of reasons.
"The first and biggest [reason kids transfer illegally] is playing time," Coppell football coach Mike DeWitt said. "The athlete might feel like he isn't playing enough and has a better opportunity to play somewhere else so he'll move schools. Another reason could be because of position, where the kid wants to play a different position than he's playing so he'll move somewhere for that. And finally, these kids could move because they want to be a part of a team that can win a state championship, so they'll move to an elite school."
But for whatever reason they move, it has made an impact on the UIL and on high school sports, one that has brought on even official change.
"On the PAPF [Previous Athletic Participation] form, one of the questions asks if any of the kids at the new school played any select or AAU basketball, which could be a reason why the kid moved," Coppell basketball coach Kit Pehl said. "It's not only changed the game in an obvious way, but it's literally officially changed things."
Unlike basketball, however, the problem itself is something that has been a part of Texas high school sports for over a century. In fact, according to The Dallas Morning News, one of the best high school football teams there ever was, the 1927 Waco High team, came with some controversy. After going 14-0 and winning what was deemed a "national championship", it was found out that the head coach, Paul Tyson, had filled out the eligibility forms for the players instead of a school administrator. Although they were still awarded the championship, there was still controversy over that team for many years to come.
Now, however, the UIL has done its best to crack down on kids transferring for athletic purposes, deeming the punishment in Section 443  that a student must sit out at least one full calendar year if they are found guilty of committing this penalty.
Even though the risks are so high, with even an athletic career at jeopardy, the reward deems greater in most cases, especially with the lack of control the UIL has over these situations.
"The inherent flaw in the system is that each district has to self-police," Shipp said. "It's up to the districts and the District Executive Committees (DEC) to regulate the residency problems, while the UIL only acts as an appeal panel."   
Many DECs include coaches within the district, who could have a vested interest in having the best team at all costs.
Even though the system might be flawed, Shipp thinks there are steps that can be taken by the UIL to help this situation out, and maybe even eventually bring an end to the madness.
"If the UIL can keep the coaches off of the DEC, that would be the first step in having better control over these transfers," Shipp said. "With that being done, I think that would have less cheating and more integrity in the system."
Follow Joseph Krum on Twitter at @joseph_krum.
Leave a Comment
About the Contributor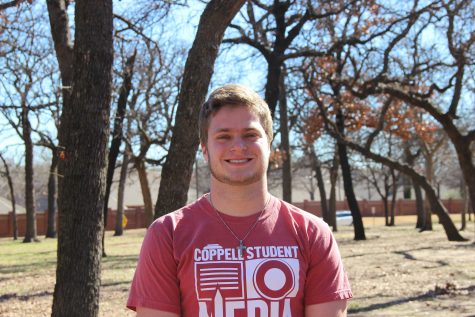 Joseph Krum, Executive Enterprise Editor
Joseph is the Executive Enterprise Editor on the Sidekick Newspaper and he also plays football for the high school. Joseph is a senior in high school...