All-female Solar Car Team empowering STEM girls to succeed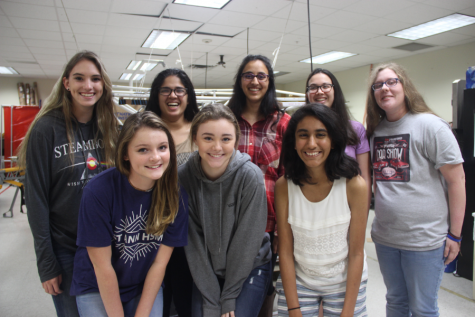 Three years ago, there were only three girls in a freshman Intro to STEM class of 30.
When asked to reason the statistical difference between genders in the STEM field, Coppell High School junior Society of Women Engineers (SWE) Club co-president Lauren Mallette delivered the plain and simple truth: "It goes all the way back to the way people are raised."
Mallette is referring to the classic American family, whose characteristics and structure have been apart of the American identity for as long as the nation has lived. In today's age, although there is an increasing number of women entering the STEM field, some of the implications on gender roles still linger. Studies show that women only occupy 29 percent of science and engineering workforces.
These expectations often discourage young girls from pursuing an interest in the sciences.
"[Girls] look at power tools and they see things they can't lift and things they don't know how to use," Mallette said. "They've spent their lives with their mom looking at cute clothes instead of in the garage helping their dad with home improvement."
CHS STEM coordinator Mike Yakubovsky has been an adamant advocate for higher female participation in the department for years. This year, Yakubovsky finally made the decision to establish a second team that would not only boost overall activity, but also provide a specialized environment designed to cater towards the program minority.
"High school boys tend to take over," Yakubovsky said. "That's just their nature, they're going to be pushy. Giving [girls] their own [solar] car lets them take the initiative and takes some of that outside pressure off so they can gain the confidence they need and see they can be successful."
The girls' Solar Car Team is something the department has been wanting to launch for a long time, but struggled to create due to a stagnant level of female involvement. Now, however, the department is seeing significantly higher numbers of girls in terms of both enrollment and participation.
"[The girls' team is] going to do really well," Yakubovsky said. "Between teaching each other, coming in after school, spending their time, balancing their classes, balancing work–they are doing awesome."
Current plans for the girls' solar car detail a highly efficient vehicle reaching a highway speed of sixty miles per hour.
Many members of the team have expressed great excitement and confidence. As the minority group in their department, an incredible bond and network of support has formed between the girls, which is only further fostered through collaborating in the workshop.
These girls come from different places in life and have different stories to tell–some have been STEM enthusiasts all their lives, others only recently uncovering their passion.
CHS junior MacKenzie Becker is both the president of the general Solar Car Team and co-president of SWE Club, but her love for engineering and science is still relatively new. Prior to entering high school, Becker was an avid choir and theater student.
"I was just so captivated, walking into [the Solar Car workshop]," Becker said. "Something clicked in there. When I got home that day I told my mom 'I want to join STEM' and she looked at me like I was crazy."
Mallette advises girls who are interested in STEM but feel intimidated by the gender imbalance and general stereotypes of masculinity to set aside their anxieties and pursue what they want.
"You should not be scared, because going into it, you have a great opportunity," Mallette said. "You don't want to let something like being the minority prevent you from taking advantage of that."
Follow Kelly Wei @kellylinwei
About the Contributors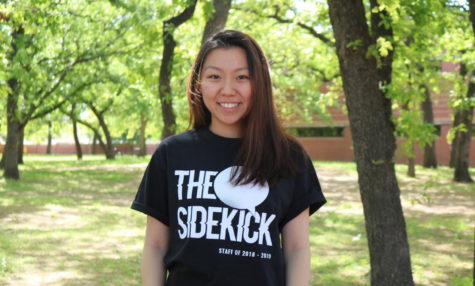 Kelly Wei, Editor-in-Chief
Kelly Wei is a senior staffer, serving her third year as Editor-in-Chief. In her free time, you can probably find her hiding out in a boba cafe with her...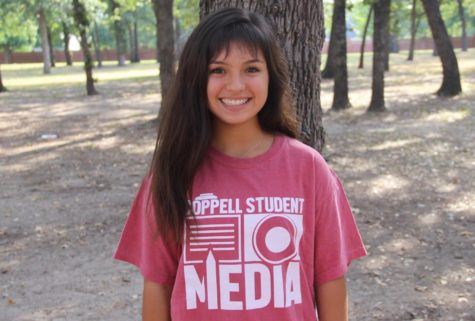 Ale Ceniceros, Photography Editor
Ale is a senior and the Photography Editor for The Sidekick. She has been involved with photography for 7 years and hopes to continue down this path in...