Revival starts revolving
Coppell High school junior Dennis Onalaja's iPhone business becomes talk of the school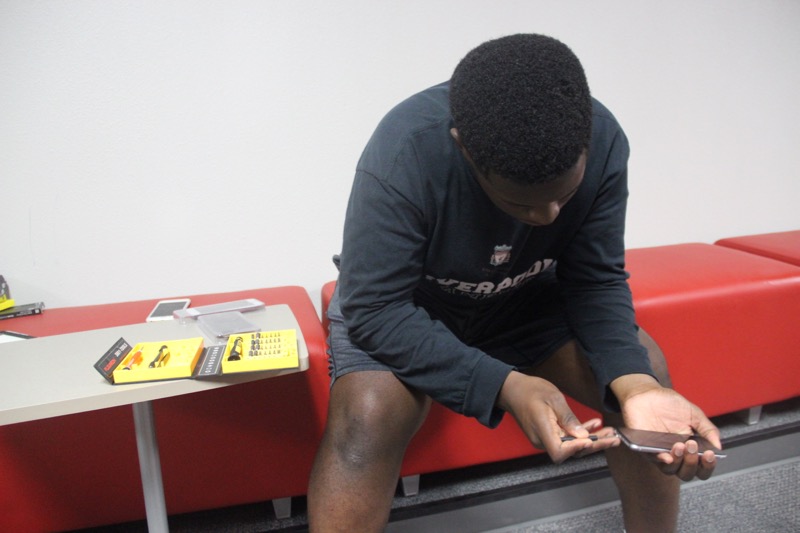 Dennis Onalaja is a businessman. The Coppell High School junior has turned his skill into a $1,000 business he likes to call "Revival".
It all started at the end of last year when Onalaja saw his friend's shattered iPhone.
Nataly Angulo, also a Coppell High school junior, was struggling to afford a repair to her iPhone right before Onalaja had offered to fix it.
It all started as a joke.
"I was desperate, and Dennis had told me during lunch that he was good at fixing phones" Angulo said. "I thought he was kidding, I trusted him out of desperation and he came to school the next day with my phone looking completely brand new, I paid him the discounted price he gave me, and later on that week I heard that my friend and lots of other students were getting their phones fixed by him."
Onalaja's skill turned into stardom as tens of people would ask him to fix their phones weekly.
"The point of the business is mainly to repair phones at an affordable price for everyone," said Onalaja, who will sponsor his new club "Revival" that is expected to start in October.
"I am trying to expand our business by giving to the community, and those who are less fortunate," Onalaja said.
The point of the club is to collect old or broken iPhones people do not use, repair them and  start giving them out to the less fortunate, or people who can't afford the brand new iPhones in stock at the Apple stores.
Right when the business became more popular, Onalaja took following steps into buying his own repair kit, and used iPhone parts from family members, friends and also teachers.
Coppell High school senior Dakota Baker chose to help Onalaja with his business by not only becoming his business partner but by offering his own dad's offer of $1,300 to Onalaja.
Within two weeks, Onalaja managed to prove his business a success and return the money back to the Baker family.
Onalaja has earned the support of his friends with Revival, paying them part of the money he receives for each repair by having them drive him to pick up parts or iPhones since he does not have his own car yet.
"I feel like sometimes I pay my friends more money than they deserve when they help me out but I don't care, their help means the world to me," Onalaja said. "My friend Mike Fadz lives in Southlake and always comes in clutch with driving me around and picking up parts for me when I can't make it."
"Revival" is expanding day by day, but Onalaja is always thinking ahead since he has already started putting 18 percent of all his sales away for taxes, so he can pay it off whenever the time comes.
You may wonder where is all of Dennis's profit going?
"I am saving up for college and a new car, that way I can pick up the parts myself," Onalaja said.
Onalaja's parents are more than proud of his achievement.
"Our main focus are his studies, that should always be his first priority, but he's turned his skill into such an achievement…" Mrs. Onalaja stated proudly.
To all Coppell High school students, if you want your phone repaired, you know who to go to.
About the Contributors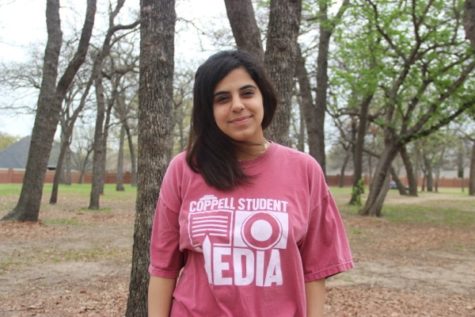 Tara Ansari, Staff Writer
Tara is a junior at Coppell High School, she is a current staff writer for The Sidekick and has dreams of becoming the editor of a major newspaper. She...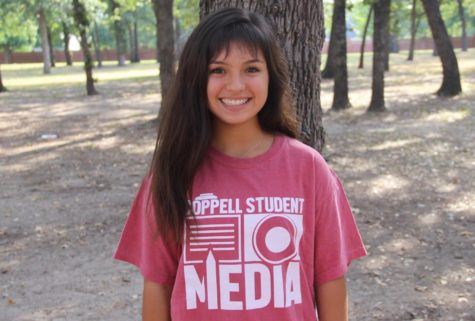 Ale Ceniceros, Photography Editor
Ale is a senior and the Photography Editor for The Sidekick. She has been involved with photography for 7 years and hopes to continue down this path in...