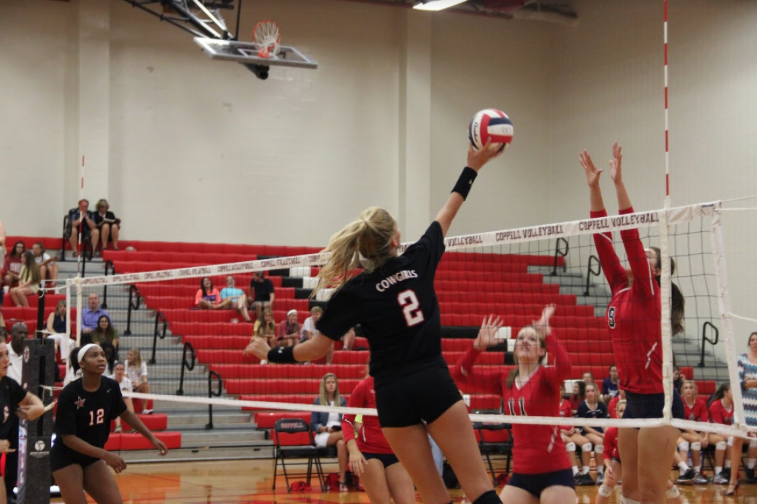 The Coppell Cowgirls (15-9 overall, 2-0 District 9-6A) look to keep their District 9-6A record spotless when they take on the Skyline Lady Raiders (2-10, 0-1) in Coppell on Friday. Coming off of a thrilling five set victory over one of the better teams in the district, Lake Highlands (17-10, 1-1), keeping the momentum is key to their success this season.
"We need to take the good things from the [Lake Highlands] game last week," senior libero Lauren Lee said. "We have do even better if we want to do anything this season."
Volleyball is a sport that heavily revolves around teamwork, often it requires strong play from every position to even take down an average opponent, and last week the Cowgirls got plays out of multiple girls.
Coppell's Ava Racz, a junior defensive specialist, came in clutch with several aces that eventually became the difference in the match. There is no doubt they will need nothing less than superb play to work their way to 3-0 in district.
The match is this Friday night at 7 p.m. in the Coppell arena.