Faced with pressure, Cowgirls come out with diamonds
Comeback win against Lake Highlands maintains perfect district record
Much like in other things in life, it is not about one fails, but how one responds. Tuesday night at the Coppell High School arena, the Cowgirls (16-12 overall, 2-0 District 9-6A) responded to heavy adversity.
After a lengthy third set, one in which Lake Highlands (15-7, 1-1) stole from the Cowgirls 32-30 and took a 2-1 set lead in the match, the Cowgirls won two straight sets to win the match with a final score of 3-2.
Coppell, after pulling away in a evenly matched fourth set, won 25-22 in that set and 15-6 in the fifth set to defeat Lake Highlands and stay perfect in district.
One might say that coming back from down two sets to one against a talented Lake Highlands team is a pressure situation, yet that is exactly what the Cowgirls had prepared for.
"We have practiced these kind of pressure situations in practice," senior outside hitter Grace Heaton said. "So when we went down 2-1 we didn't freak out and we stayed focused."
What also helped the Cowgirls throughout the team is a lot of different players making plays when they needed one. Whether it was Heaton with a huge block, or junior setter Ava Racz with an ace, Coppell always had a clutch point when they needed it.
"Since we have a balanced team, if one person or group isn't doing too well then someone else steps in for us," Green said. "There were some struggles early but luckily our middle hitters stepped up and played great for us."
Coppell, whose only other 3-2 match was a loss to Byron Nelson at home on Aug. 30, learned how to persevere and come out with a much needed win.
"There were a couple of times when we would get down on ourselves and let [Lake Highlands] to get long runs," Heaton said. "But once we started to come together as a team we started to win."

Hang on for a minute...we're trying to find some more stories you might like.
About the Writer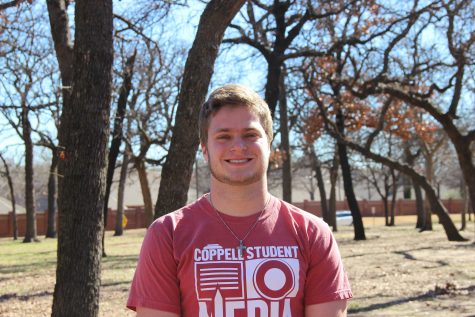 Joseph Krum, Executive Enterprise Editor
Joseph is the Executive Enterprise Editor on the Sidekick Newspaper and he also plays football for the high school. Joseph is a senior in high school...