Kalvacherla named the Sidekick Sports' student-athlete of the year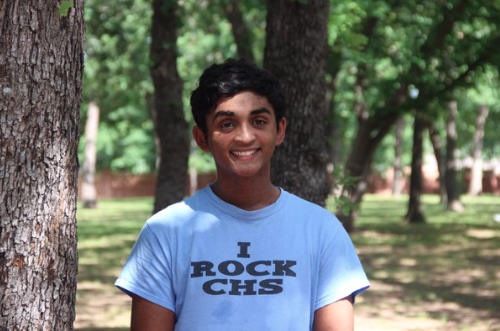 This school year, Coppell High School senior Vinay Kalvacherla has managed to not only remain a part of Coppell's varsity tennis team for his third year in a row, but also secure the rank of no. 2 in the 2016 senior class, making him The Sidekick Sports' Student-Athlete of the Year.
Being so busy with school and tennis, Kalvacherla attributes his success to being able to prioritize his tasks and use time wisely.
"It's all a matter of time management because in varsity tennis, with the practices, with the games, with the tournaments, you miss a lot of school and it takes a lot of time so just knowing how to manage your time and when to manage your time and how to utilize the free time that you do have in order to make sure that your stress levels are low ensures that you can keep that balance," Kalvacherla said.
Kalvacherla's success was seen both on and off the courts this school year as he excelled academically as well as athletically and will be graduating as salutatorian of his class.
All those around him, including CHS varsity tennis coach Rich Foster are amazed at the way he has been able to balance his sport and academics.
"He's a solid tennis player; he has a good work ethic," Foster said. "Putting in all the time with all the practices we do, going on the trips with us and still maintaining his class rank, getting a perfect score on the ACT, planning on going to medical school, it amazes me that he's able to do all that he can do."

Congratulations to The Sidekick Sports' Student Athlete of the Year, Vinay Kalvacherla.