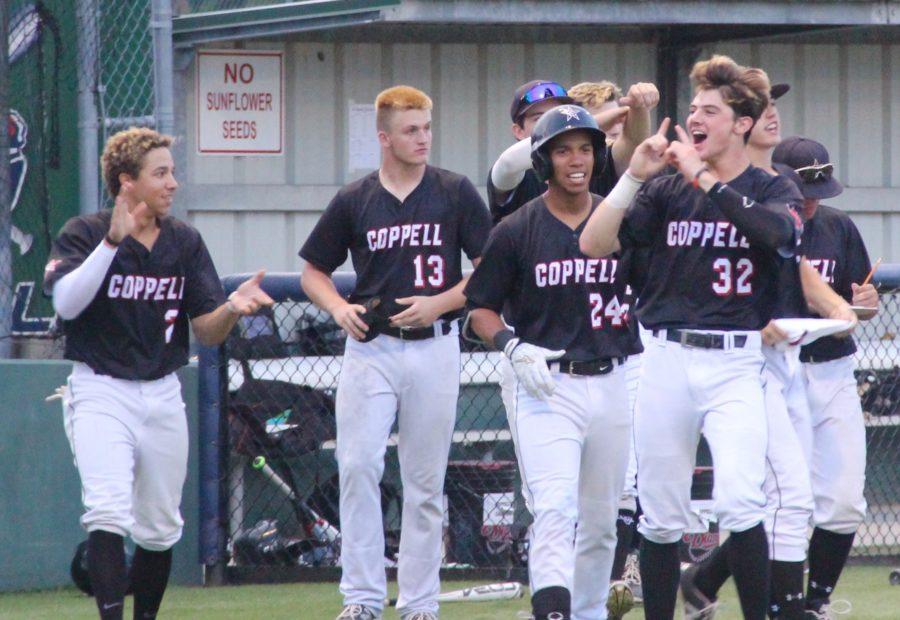 The Coppell Cowboys baseball team (31-2, 11-1 District 7-6A) will be playing with a little more pressure in their regional quarterfinal playoff game. The Cowboys will be playing in a one game playoff when they take on the Flower Mound Jaguars (25-8, 10-6 District 6-6A) tomorrow night at 7:30 at QuikTrip Park in Grand Prairie. Tomorrow night is win or go home for the Cowboys, no second chances, however this pressure isn't anything the Cowboys aren't used to.
Last week the Cowboys experienced a bit of a scare in their area round series. The Cowboys fell in game 1 of the best of 3 series against the McKinney Boyd Broncos and had their backs against the wall.
However, the Cowboys quickly recovered from their game one loss and went on to win games two and three, including a no-hitter by starting pitcher Charles King in game three of the series.
The Cowboys know how crucial this game is, and if they do not get out to good start like last week, this time there will not be any second chances.
"We know this is a winner take all game and we know that if we don't play well then we could going home" Senior pitcher Ray Gaither said. "We have to play very aggressive from start to finish and we can't get down early or else we won't move on".
This will be the first time the two teams see each other, as they did not play in the regular season.
"Well this is a one game series so we're probably going to use a combination of pitchers, we're preparing them all to throw on Friday where normally we got a guy set up to go Thursday and a guy for Saturday", Cowboys Head coach Kendall Clark said. "We'll probably use at least two pitchers in this game, hitting wise we're getting our hitters ready for a left handed kid, that seems like who they'll put out there, so we're working hard on left handed curveballs and hitting fastballs running away from us".
Game information:
Matchup: Coppell Cowboys vs.Flower Mound Jaguars
When: Friday, 7:30 PM
Where: QuikTrip Park in Grand Prairie