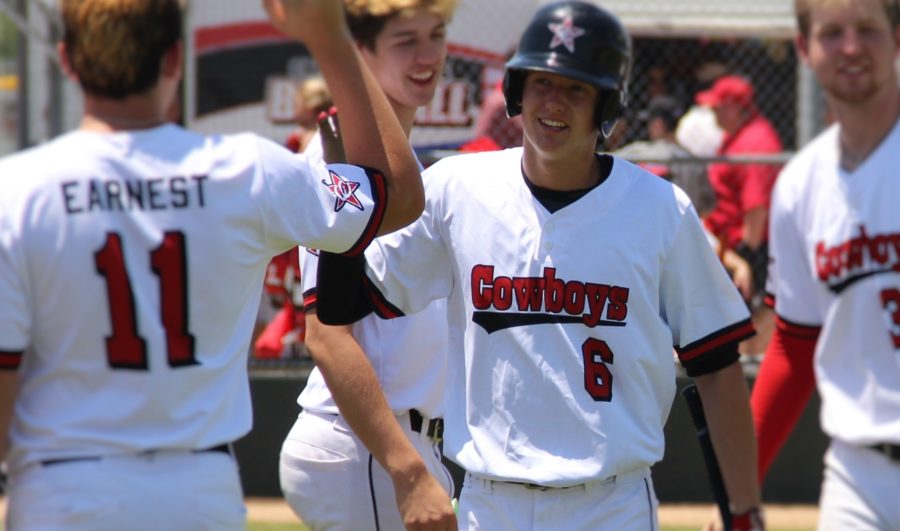 Ale Ceniceros
The Coppell Cowboys Baseball team's run to state is in full effect. After having a nearly perfect regular season (29-1, 11-1 District 7-6A) the Cowboys started out the playoff strongly as well.
Last week, the Cowboys swept the Duncanville Panthers 2 games in the best-of-3 Class 6A Region I bi-district series, and now look to advance even further.
Up this week for the Cowboys is the area series, where they will take on the Mckinney Boyd Broncos (22-10, 11-5 District 6-6A). Game 1 will be played tonight at 7:30 p.m. at the Coppell Baseball/Softball Complex. The series will continue Friday at Mckinney Boyd for Game 2 at 7:30 pm. Game 3 at 4 p.m., if necessary, at Plano West.
The series will be a rematch from a regular season game in which the Cowboys beat the Broncos 4-3 at Boyd.
"Having played them earlier in the season we are very familiar with them and know what their strengths and weaknesses are," sophomore pitcher Rye Gunter said. "We just have to play our game and not get down early."
Series Schedule:
Game 1: 7:30 p.m. Thursday @ Coppell
Game 2: 7:30 p.m. Friday @ McKinney Boyd  
Game 3 (if necessary): 4 p.m. Saturday @ Plano West