Charitable event helps people halfway across the world
Student organized Night for Nepal raises over $2,500 for Nepalese earthquake victims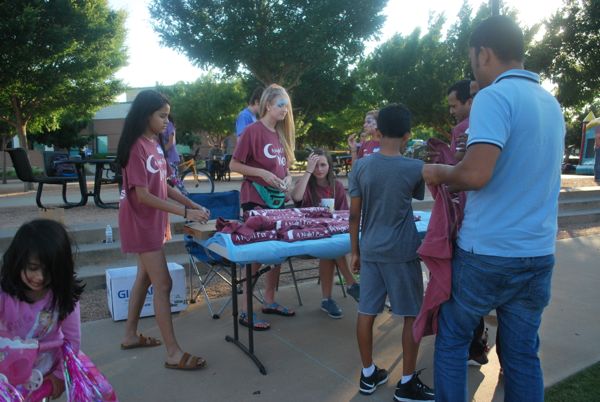 The Coppell  community is known for how it gives back, and last Saturday evening was just another display of kindness. April 25, 2015 may not stick out in our minds as an important date, but to the Nepalese people it is a day that is remembered for destruction.
Multiple earthquakes leveled cities in this Himalayan country, shocks anywhere between 7.8 to 8.1 magnitude on the Richter scale claiming more than 8,000 lives and injuring thousands more. Yet, when things are at their worst, a few people choose to take action and rise to the top.
Coppell High School sophomore Kritima Lamichhane's family is from Nepal and in a time of extreme pain, she had an idea. "My parents had already built schools [in Nepal] with their own money, so I thought why can't I?"
The culmination of that generous idea was last Saturday's A Night for Nepal which consisted of over 150 people participating in games, a bounce house, the movie Big Hero 6, enjoying Kona Ice and playing spikeball. Also, the crowd got to enjoy Coppell's own Auto band led by lead singer CHS junior Eric Loop.
"We thought this event was going to be a great opportunity to come out and spread our music," Loop said. "But also we saw how this event was going to give back and represent a worthy cause."
All the proceeds went one hundred percent to the cause, with the bulk of the money coming from the T-shirt sales that were sold near the back of the venue. The event raised around $2,500 that will be sent to the project to build a new school in Nepal.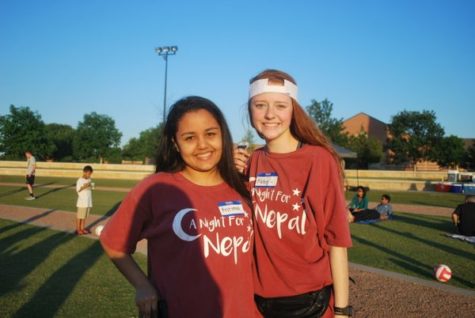 The bulk of the crowd was composed of CHS students, and sophomore Sydney Andrews enjoyed the face paint.
"This was definitely my favorite thing here so far," Andrews said. "I don't mind having a butterfly on my face if it means five dollars goes to this cause."
The night concluded with the screening of Big Hero 6, the crowd stayed dedicated with most of them staying until the end of the movie. Lamichhane called the night, "a success, we had such a great turnout, I am so glad we had so many people come out and support us."
About the Contributors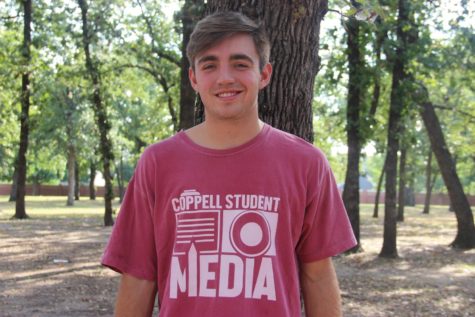 Reid Valentine, Sports Copy Editor
Reid Valentine is a third-year staffer on The Sidekick who is mainly a sports writer with a passion for feature stories. His dream since being a child...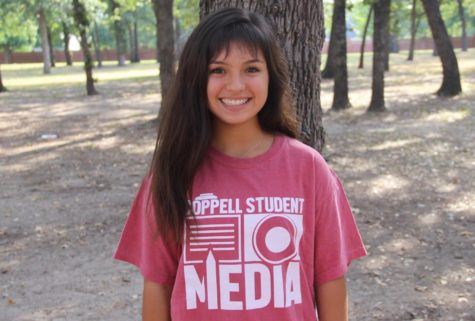 Ale Ceniceros, Photography Editor
Ale is a senior and the Photography Editor for The Sidekick. She has been involved with photography for 7 years and hopes to continue down this path in...