Sun sets on state championship hopes
The miraculous comeback just never quite was.
After trailing by three goals with four minutes left in the game, the Coppell girls lacrosse team went on a surge to tie the game up within the next minute and a half. Yet there was a foul called with two seconds left and a game-winning penalty shot that lead Episcopal School of Dallas (18-2) to a 12-11 win over Coppell (14-5) at Coppell Middle School North.
Throughout the game, Coppell found themselves behind, but always found a way to fight back. After going down early in a 2-0 hole, the Cowgirls battled back with five straight goals to take a 5-2 lead.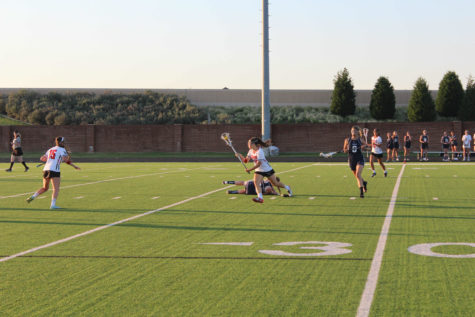 After ESD scored six straight goals, the Cowgirls outscored the Lady Eagles 6-3 in the final 15 minutes to lock it up at 11, where ESD took advantage of a penalty near the goal late in the game to score a game-winner.
"Throughout this whole game, we fought and never gave up," senior goalkeeper Berkeley Bonneau said. "We stuck as a team and when we got down we stayed confident and came back with ease. The game just didn't go our way in the last few seconds, but that didn't define the game for us. We stuck together as a team and we showed everybody here what we're all about."
With a multitude of penalties called on each side, there were lots of frustration from each side in the stands, yet on the field the penalties were just a result of the high level of play.
"This was definitely a physical game," Bonneau said. "Since they are also from Dallas, we know a lot of girls on the team and it was super competitive.We were playing against a great team, and so everyone was fighting and trying to get every little play to get an edge so that's what made this game so aggressive."
The Cowgirls, who scored seven goals in the first three minutes and 20 goals overall in the game overall, were limited to under 12 goals for only the second time in the last nine games.
"I think we came out as a team, but we definitely didn't execute like we should have," Coppell coach Molly Ford said. "We didn't play as well as I wanted us to on the offensive side, but we made huge turnovers on the defensive side which kept us in the game."
Even though the game was lost in a heartbreaking fashion, Ford wasn't too disappointed on her team reaching the state semifinals.
"I thought we did fantastic [this season]," Ford said. "Our seniors led us here and had a huge impact on this program. We had a lot of momentum coming into this tournament but unfortunately we just got stopped tonight."
With the season ending for the 12 seniors, there were plenty of emotions after the game. Yet through the emotions, there was a bond between the teammates that will be remembered long after the season.
"I wouldn't want to be with any other team," Bonneau said. "It was an amazing year and my teammates are so great. We had a great year and we put Dallas girls lacrosse on the map. Throughout the season, we grew so close. We're honestly just 18 best friends. I'm playing the sport I love with the people I love and I'll never forget this season and team for the rest of my life."
Leave a Comment
About the Contributor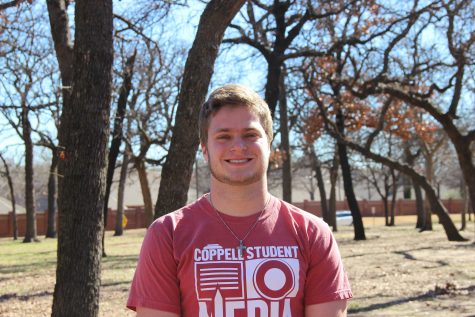 Joseph Krum, Executive Enterprise Editor
Joseph is the Executive Enterprise Editor on the Sidekick Newspaper and he also plays football for the high school. Joseph is a senior in high school...