Hayden's five goals, early domination leads charge to state semifinals
Pure domination.
Those are the only two words to describe Coppell's (14-4) 20-2 win against Cedar Park (7-3) at Coppell Middle School North.
To start of the game, senior defender Morgan Widner took the ball from the faceoff and sprinted down to score within the first 10 seconds of the game. Coppell, not holding back, then scored six straight goals in the next three minutes to go ahead 7-0.
Senior attacker Charlotte Hayden led the Cowgirls with five goals, all of them coming within the first seven minutes of the game that gave Coppell the early lead. Widner also added three more goals herself while senior attacker Melissa Len, junior attacker Abbi Waters and senior midfielder Delaney Dendy each had two.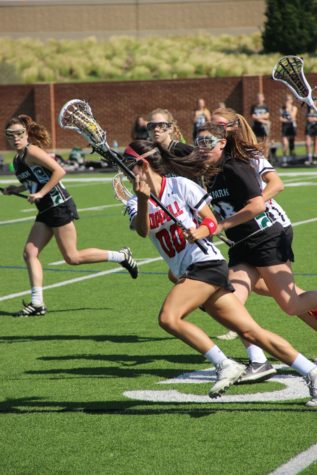 "Our momentum started with getting the draws and getting on fast breaks quickly," Coppell coach Molly Ford said. "We were able to aim our shots well and really just score early."
With all of the state tournament games being played back-to-back at Coppell Middle School North, many of the teams were there to watch the Cowgirls as they waited for their games. Knowing this, Hayden thinks that the Cowgirls set the tone for the rest of the tournament.
"I honestly think we scared all of the teams here," Hayden said of the 18-point win. "I think they were shocked to see the score and realize what kind of team we can be."
With 10 different players scoring at least one goal and two players with a hat trick, Ford thought that the team played well overall.
"We just executed and finished our shots," Ford said. "We had been working on practice to focus on that, so that was good. But also our defense held them to only two goals and got the ball back to the offense so that was great too."
Coppell will play ESD, or Episcopal School of Dallas, tonight at CMS North at 7 p.m after ESD defeated Kingwood in overtime.
"Our goal has always been to play in the championship game, so right now we're accomplishing it all," Ford said. "We need to stay focused so we can play well in the semifinals and get to the finals."
Leave a Comment
About the Contributor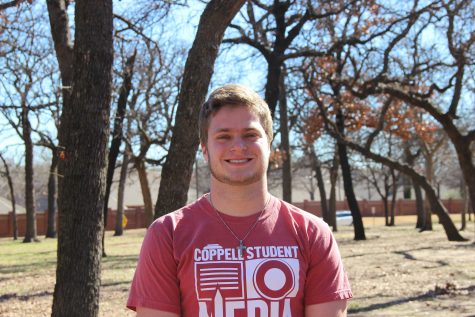 Joseph Krum, Executive Enterprise Editor
Joseph is the Executive Enterprise Editor on the Sidekick Newspaper and he also plays football for the high school. Joseph is a senior in high school...