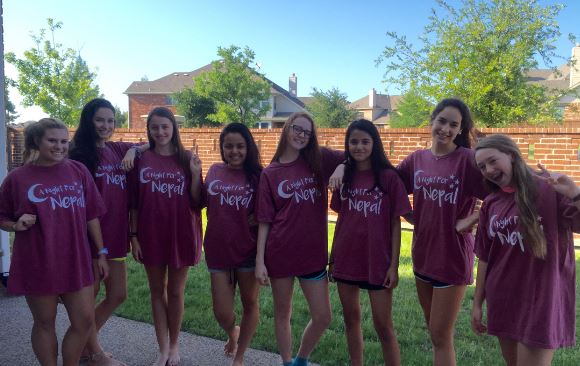 Reid Valentine
Last April, a devastating earthquake struck Nepal, crippling an already struggling economy.  A group of  Coppell High School students recognized that these less fortunate people were in need and decided to take action and raise money as a response to this awful event. Their goal is send over all the money they raise to help fund the construction of a school.
"We as a group felt the calling to make a difference in these people's lives," said Avery Davis, a leader of the student-lead group. "This is just one way for us to give back."
Come to Town Center Plaza from 6:30 p.m. to 1o p.m. and enjoy live music, the movie Big Hero 6, a bounce house, a raffle, and more. The event is free, and  is welcome to the entire family.