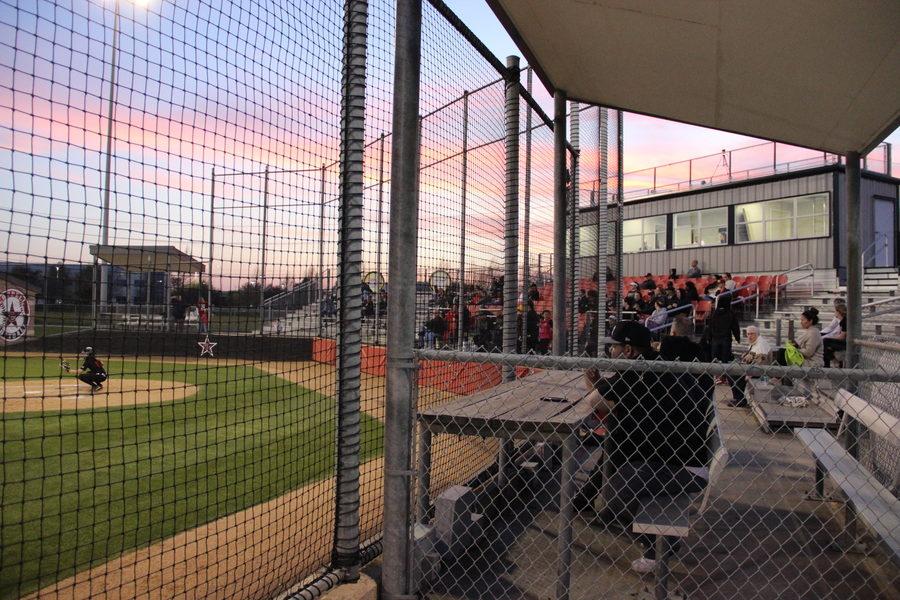 With senior night and playoffs on the line, the Coppell Cowgirls (13-15 overall, 5-6 District 7-6A) and the Colleyville Heritage Lady Panthers (13-12, 6-4) started out with some early offense, a theme that would carry out through the night. The final score ended up 9-8, with the Cowgirls giving up a late lead to the rallying Lady Panthers.
Both Heritage and Coppell scored three runs in the first, but a second inning three run home run by the Lady Panthers gave Heritage the lead until the fourth inning, when junior catcher Madi Traver stroked a two run double in the left center gap to bring the Cowgirls within one at 7-6. Later in the inning, a throwing error by the shortstop led to the tying run coming home for Coppell.
"They fought really hard," Coppell assistant coach Hanna Glidewell said. "Unfortunately, it just didn't go our way in the end."
After freshman pitcher Nora Rodriguez shut down the Lady Panthers in the sixth, the Cowgirls scored on an RBI single from sophomore shortstop Logan Kegley to take their first lead of the game.
Going into the seventh, the Cowgirls had a one run lead, yet a one out rally featuring a two run double put the Lady Panthers on top, forcing the game to the bottom of the seventh.
Two quick outs followed by a walk by the Cowgirls put the game to its' final out. Sophomore shortstop Logan Kegley came to the plate with a runner on second, but grounded out to the pitcher to end the game at 9-8.
"We played hard with it being our last [home] game, just some things didn't fall our way," Redmon said. "It was a great night and I'm thankful for playing."
The outcome of Senior Night knocked the Cowgirls out of the playoffs as Coppell closes the season at  7:15 p.m. Friday at Haltom.