Guide to a clean dorm room: get prepared for college with these organization tips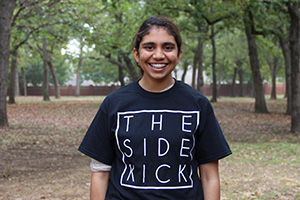 More stories from Pranathi Chitta
As college is approaching, I have thought about the necessary chores and cleaning skills to possess in order to have a clean and tidy dorm room.
In recent observations, I have seen seniors specifically, who do not know the basics of house chores, such as cleaning the dishes or doing laundry. However, this guide to a clean room will help everyone you will be future college freshman.
"I think what freshmen struggle with is time management," University of Texas at Dallas freshman Taniya Kalathara said. "They finally have all this freedom but they don't know how to maximize their time."
Firstly, it is key to improve your organization skills. Make a weekly calendar to make time for doing laundry, dishes and cleaning your room. The calendar should consist of three days where you allot time to do laundry. Don't think that doing laundry will waste time; while waiting for your clothes to get washed, finish homework or do other chores, then throw your clothes in the dryer.
"The hardest part adjusting to is remembering to do things," resident advisor at Oklahoma State University Mark Slette said. "Back at home, my mom reminded me to do the laundry and things like that. So not having someone telling you what to do, leads me to forget to do many things."
Another helpful tip is asking your roommate to keep you in check. Your roommate can remind you to do your laundry whenever they do their laundry as well. Small reminders like that will make your life easier and keep you active
"The hardest adjustment is realizing that your parents are not just a couple feet away when you're sick, tired or lazy," Saint Louis University tour guide Riddhi Patel said. "Going to a private university, you see that a good portion of your peers come from similarly well-off backgrounds, and most were dependent on their parents to an impactful extent."
It is also important to not become lazy. Once you become lazy, it is hard to not only catch up on school work, but to also keep up with washing clothes or keeping your dorm room clean.
As a tour guide, Patel hosts prospective students at her dorm. According to Patel, the most necessary tool coming into college is to always make plans but be prepared for those plans to fall apart at moment's notice.
"Majors, career paths, housing situations – everything is constantly changing," Patel said. "You learn to be flexible, deal with a lot of different kinds of people, network and get involved."
About the Writer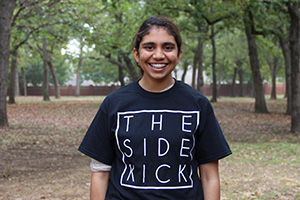 Pranathi Chitta, Staff Writer
Pranathi Chitta is a third year staff writer on The Sidekick and a senior this year. This fall Pranathi hopes to attend college in Texas. Other than...