Coppell Arts and Music Festival: Inspiration on Town Center Boulevard
A glittering sun gave warmth to charismatic festival attendees. The Coppell Town Center Plaza now sprawling with students and citizens, had invited those from all walks of life to experience the often hidden talents of otherwise mundane students.
The cool breeze danced with the laughter of the people and the beats of local musicians, creating a welcoming atmosphere. Just a little hub of happiness, around the corner of Town Center Boulevard.

Hosted as a CAS (Creativity, Action, Service) project by the International Baccalaureate (IB) program at Coppell High School, the festival provides a fun, comfortable space where creative minds can be inspired while enjoying a sno cone or two. The event increased responsibility and confidence among students, as it was created and coordinated by the IB student body themselves.
"[Students] learn a lot about how to organize things, to delegate responsibility, and how to attract attention,"Coppell High School IB coordinator Michael Brock said. But the most important thing [is] putting something together that contributes to the betterment of the community. On one hand, they learn not only to give back to their own community. But, to make a connection with the it (community)."
From setting up the stage to organizing activities, students were almost in constant unity, working together.
"I think it was just the collaboration, where everyone came together," IB junior Anjali Nagaraja said. "We all had ups and downs of our own through the whole thing – but we helped each other and made it work."
Over the past years the Coppell Arts and Music festival has continued to evolve. The very inclusive, artistically expressive event has become much more than simply an academic fulfillment.
"It's important for us as IB to engage in the community," IB senior and event coordinator Martha Vertti said. "Because often times, people say that we keep to ourselves. And I think that this is a great opportunity for us to reach out, and be apart of a greater community."

As an "open to all" event, everyone is encouraged to experience the communicative, versatile ambience that the event exudes. The unique drawings, paintings, and photographs displayed from students and local artists really set the mood for an stimulating, unifying experience.


"I feel like it's an event that's directed towards bringing people together," IB junior Ria Dua said. "As far as, you know, in school, we tend to stay in the same area sort of – and we don't interact with classes outside of it often. So I think this is one of those events that lets us do that, you know, with the artwork and the performances and everyone who can come. It just really brings the community together."

The festival also featured special performances from students and local citizens. Spanning from eccentric hip hop routines to traditional classical pieces – the festival created a cultural, visual language that spoke for all, but with one unified voice.

The day did not fail to provide entertainment for all ages. The vast, green plaza lawn decorated colorfully with a plethora of stalls and booths, each accompanied by passionately lit faces. Allowing citizens to participate in activities ranging from painting their hands with henna, winning a variety of prizes, or simply sprawling out on the comfortable green grass to enjoy art, to enjoy music, and to most of all, enjoy community.

About the Contributors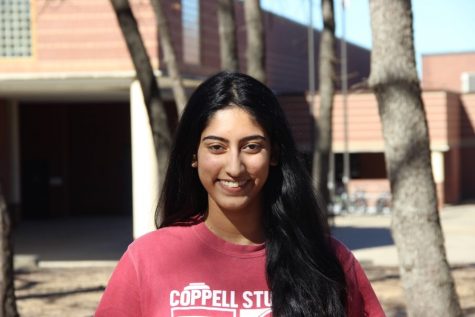 Briana Thomas, Staff Writer
Junior, Briana Thomas, is a South Asian writer whose stories are unfiltered outlets that voice her passions, opinions and beliefs. Briana is intrigued...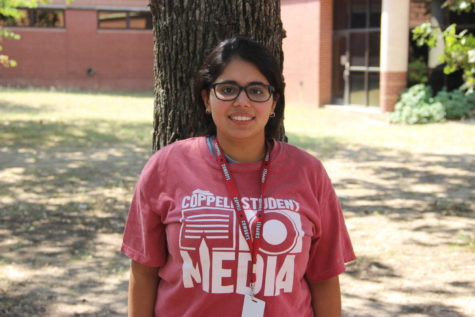 Farah Merchant, Co-Student Life Editor
Farah Merchant is a senior and third-year staff writer and Student Life Editor on The Sidekick. She also works for the Citizen's Advocate, the local Coppell...