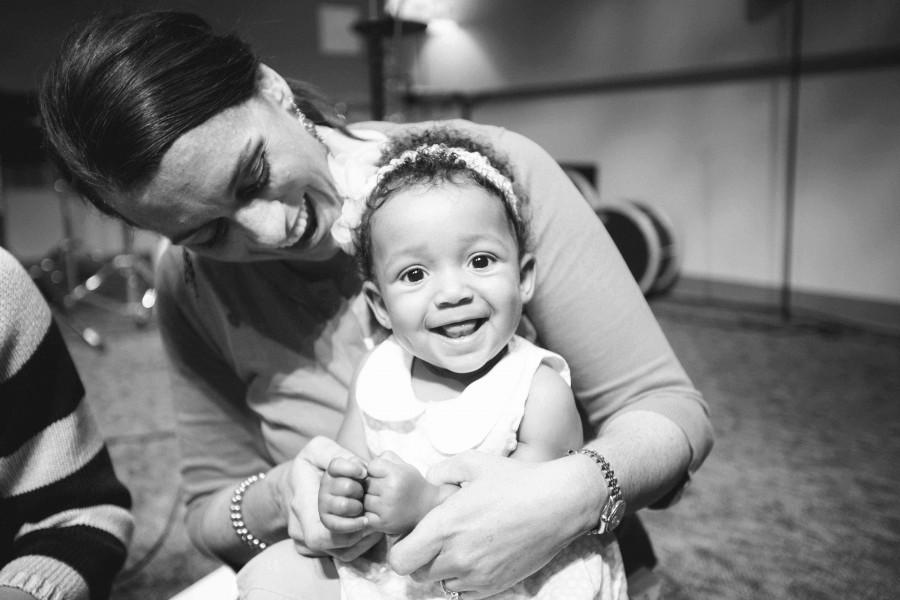 Walking down the aisles at the grocery store, people are staring. Standing in line to buy food, someone looks you up and down, shakes their head and walks away.
Before leaving the store, someone accidentally bumps into you, doesn't meet your eyes and hurries away mumbling an apology under their breath.
Being pregnant as a teen isn't easy. The bombardment of stares, glares and judgements is overwhelming, but the reaction isn't surprising. Throughout our society, people look down upon teenagers pregnant or with a child, regardless of the woman's situation or story.
That's why YoungLives, an organization dedicated to showing these women love, acceptance and abundant support, is so important.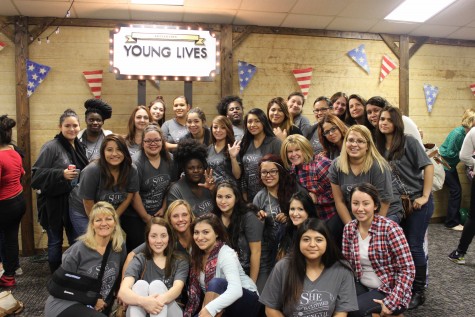 Young Life, a Christian organization that brings teens together in worship, is widely known throughout the country. Few people, however, have heard of YoungLives, a branch of Young Life directed towards providing support, childcare and mentorship to teen moms and their kids.
"YoungLives is a faith based outreach program that desires to share hope, love and acceptance to all our girls and their children," YoungLives director Andrea Brakner said. "Our hope is that YoungLives will not only affect our teen moms, but also the next generation by helping girls to finish high school, accomplish career and college goals and inspire both positive parenting and healthy relationships."
CHS senior Linda Castranova plans to get involved in volunteering with her college's YoungLives program in the future. Castranova is currently a leader in Coffee Talk, another branch of Young Life that helps high school girls find mentorship and guidance in their faith.
She found out about YoungLives through Allie Hewett, a director of Young Life in Coppell. Castranova was instantly interested in the program.
"I thought it was incredible that the lives of so many teen moms have been affected just because somebody simply showed them love," Castranova said.
Through working in the nursery at church and babysitting, Castranova has learned how to interact with children more naturally, and hopes that her past experiences will transfer well when it comes to YoungLives. She hopes to make a difference in the lives of the mothers and kids involved in the program, encouraging them through her faith.
"Bottom line, I would just want them to understand that the love they receive from Christ is unwavering," Castranova said. "I would hope that the moms would become empowered in the fact that their future holds great things and that the kids would feel accepted as well."
Castranova wants to learn from the experience as well, growing more aware of what may be happening in the lives of people around her.
"It sounds cheesy, but people always have a story and you truly never know what they are going through, so I would hope to be able to gain more compassion and be able to empathize more with people I interact with everyday," Castranova said.
Castranova and the other volunteers want to show compassion to teen moms at a point in their lives where they simply need human interaction, without the constant judgements they are often met with.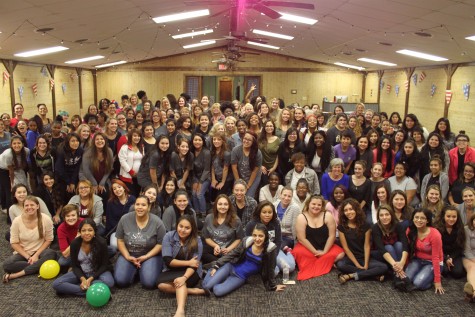 "Being a teen mom in a world that isn't always accepting of that is different," Cynde B. said. "I've grown to be humble and give everyone a smile, because being looked at with a huge belly or two kids running around is hurtful. Every day I get looked at nasty or whispered at simply because I have a young face with two kids holding my hand."
Not everyone shows them God's love – complete strangers sometimes don't treat them with the respect everybody deserves.
"A lot of the time I feel like I have something to prove," Mikayla Y. said. "Walking around grocery stores you never know if you're going to get sideways looks, an annoyed glance when your baby starts fussing, or a sweet smile and words of encouragement."
But while stereotypes, false assumptions and negative reactions are commonplace, there are still many people eager to serve these families. The YoungLives organization and its volunteers, for instance, want to show nothing but abundant love to the women and children in the program.
"[YoungLives] has showed me God, and some random people who had no idea of what I went through truly loved and cared for me and my children," Cynde B. said. "Many of us teen moms come from broken homes and broken relationships, and think, 'I'm done, I don't need anyone, I can do it alone.' But YoungLives has showed me that it's OK to be broken because God has a plan for me. And that's all I need."
YoungLives has completely altered the lives of the teen moms in the program, showering them with reminders that there are people who care and a God who will love them eternally.
"After a couple of months of food and fun with all of the YoungLives moms and mentors, I went to Camp Buckner [a retreat that provides children and teenagers to grow in their relationship with Christ]," Ashlyn C. said. "It was there that YoungLives brought God back into my life."
For Ashlyn C., Camp Buckner changed her life.
"I had been lost for so long," Ashlyn C. said. "YoungLives has given me and many other moms a place to feel loved and accepted. They show us how good our God is, and how beautiful his love and mercy is for us. I'm so thankful that God brought all of these wonderful women in my daughter's and my life."
For many young mothers, YoungLives has become a second home, a place where they can find support, mentorship and endless love.
"YoungLives has given me so much hope," Mikayla Y. said. "I have learned that I am not just damaged goods, and that God has forgiven me and loves me. YoungLives is a safe place to be open and honest with yourself and people who care about you. Although the group only meets twice a month, I am surrounded by mentors who encourage me daily."
The mentors build relationships with the mothers, offering guidance from parenting to walking with God. Most importantly, mentors invest time in them and let them know how much they are valued. Some individuals choose to volunteer as a mentor, meeting one-on-one with a particular teen as a mentor, while others take positions helping with childcare or club, a fellowship gathering that happens twice a month.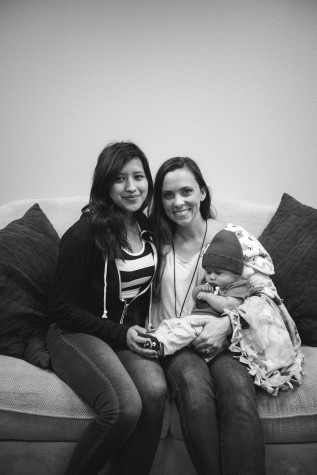 "The YoungLives program truly reaches out to those mothers with broken hearts," Cynde B. said. "YoungLives has made my heart change for the better. I had so much hate and YoungLives opens my heart to forgiveness. It's crazy because YoungLives is more of a family to me than my own family ever was."
YoungLives impact has not gone unnoticed. All over the world changes are happening. The organization's most dramatic impact can be seen in the lives of the beautiful families in each community that has been loved, supported and blessed by YoungLives.
"I love seeing how well these sweet mentors love on all of us teen moms and our kids," Mirtsa L. said. "They are the greatest people. They talk to us teen moms about Jesus and always let us know how much we are loved by our God. It makes me feel so good, knowing that I am not alone. They help provide [us] with diapers and whatever they can to help us out. I am in love with this ministry. YoungLives deserves to be known."