Douglas awarded teacher of the month by CHS faculty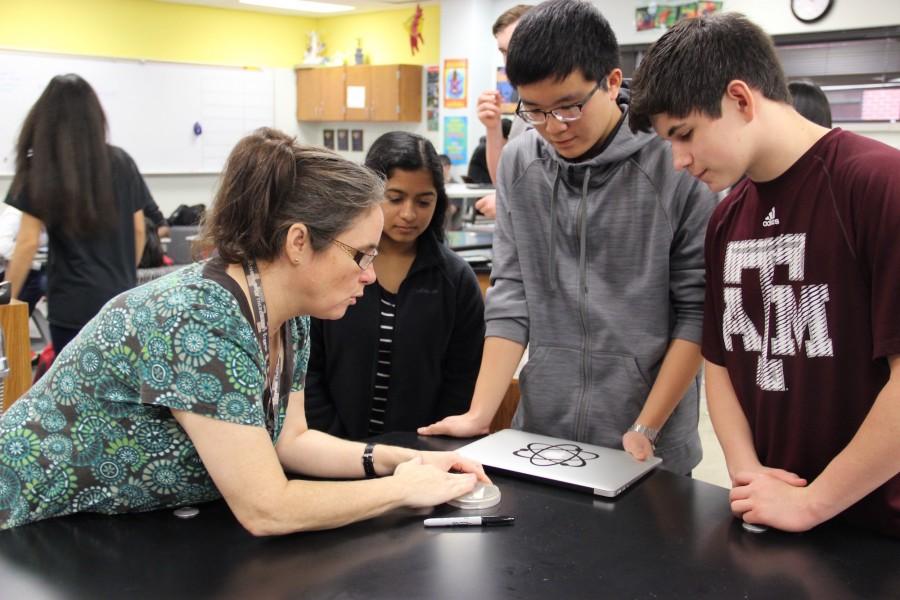 Cathy Douglas's room is brightly lit with yellow wallpapers and posters. Her room is equally divided between desks and lab tables. And her desk is near the door, so as you enter you can see her bright smile beckoning you in.
Douglas is a Biology and Environmental Science teacher at Coppell High School and recently just won teacher of the month for February, which was chosen by the CHS faculty.
Douglas used to teach at Coppell Middle School West, so when she taught there she had students that she would see again in high school. One of them was her own son, CHS senior Trace Douglas.
Trace had Mrs. Douglas as a teacher when he was in seventh grade and explains his journey with her. Even though Trace did not have her during his high school years, he talks about how hard his mother works.
"She helped me with the work when she was my teacher, and helped me become a better student," Trace Douglas said.
Like her son, Douglas strives to create personal relationships and connections with her students.
"I'm very passionate about science and whether you feel as though you are a strong science student or not, that is a part of my job to make that personal connection with you and get you, if you do not love science, to absolutely love it," Douglas said.
And she seems to have impacted of one student, sophomore Archi Bhattacharya, who had her in middle and high school.
"I've always been interested in science but I never thought that I could do anything until I think it was actually sixth grade when I had Mrs. Douglas, in middle school," Bhattacharya said. "She was probably the first teacher I had that taught me that science could be fun and it was not just boring stuff of sitting behind a microscope."
But students are not the only people she has close relations with. Through her time here, Douglas has helped countless science related clubs and committees and been close friends with teachers such as Laronna Doggett, who is a Biology and Aquatic Science teacher at CHS.
Doggett and Douglas met when they were both involved in the Coppell Nature Park. This park, within the Wagon Wheel parks, has education centers and a board of directors – in which both were a part of. With this, Doggett and Douglas used to carpool and attend functions and meetings together bringing them closer to each other
So when Douglas came to CHS, Doggett felt appropriate to ask her to help with the Got Passion for Science (GPS) club.
The GPS club, recently competed in the National Oceanic Sciences Bowl, which is similar to a Quiz Bowl, in which they won the Sportsmanship award.  
And with their time spent together, Doggett was able to get inspired by Douglas and exclaims how significant and wonderful Douglas really is.
"It's amazing," Doggett said. "She's an amazing teacher, an amazing person. She's always very positive, upbeat, very creative. She's a pleasure to work with. She's there for your. She never backs out of a commitment. She was there this weekend, on the trip with me, sick.
To contact, Farah can be found at [email protected] or @farahmerchant_ on Twitter.
About the Contributors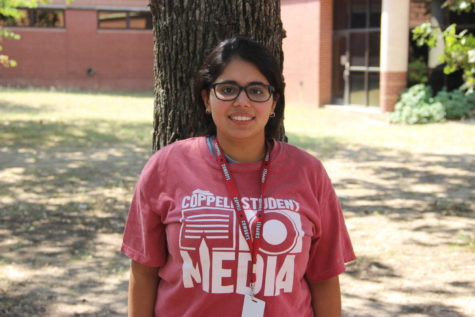 Farah Merchant, Co-Student Life Editor
Farah Merchant is a senior and third-year staff writer and Student Life Editor on The Sidekick. She also works for the Citizen's Advocate, the local Coppell...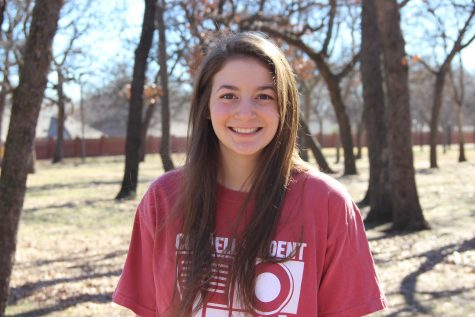 Aubrie Sisk, Communications Manager
Aubrie Sisk is a senior at Coppell High School and the Communications Manager for The Sidekick. She's played piano for eight years and has a passion...