Literary Criticism team dominates with passion, close bond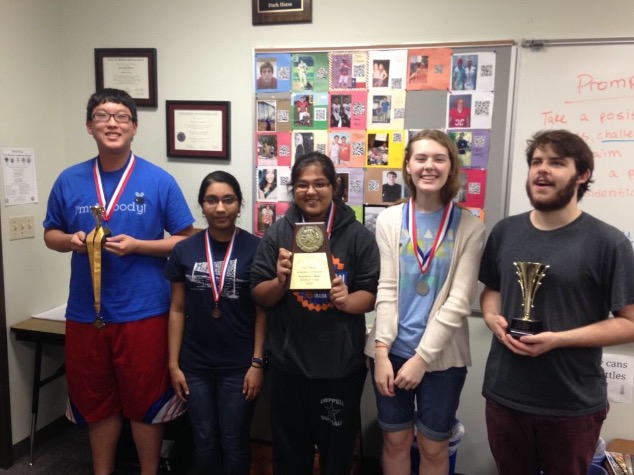 Amy Roh, Student Life Editor
March 11, 2016
A team's size does not necessarily equate to its impact. Coppell High School's Literary Criticism team, that has been swiftly taking the lead above many teams in Texas, could best demonstrate this.
Literary Criticism is a University Interscholastic League (UIL) event where students analyze texts and compete with other schools over literary proficiency. CHS's Lit Crit team happens to be one of the state's best.
"We get a series of readings – a book, a play and the writings of a poet and then we read the material and take this multiple choice test over those readings and general knowledge about literature," senior Lit Crit member Daniel Koh said.
Members must thoroughly read for details in each text and spend many hours analyzing each piece. Questions can range from general knowledge of literary terms to questions about specific quotes within the text.
"If you're completely crazy, we have one or two members who reread this 17-page binder full of [literary terms] and they will read the entire thing the night before a competition," senior member Taddie Cook said.
CHS's Literary Criticism team has won multiple awards from UIL competitions. The team may not be as widely known as debate or Academic Decathlon, but it has been receiving many awards for their hard work.
Just last year, Lit Crit took home awards in district and regional competitions, with members ranking first, second, fourth and fifth.  This year, senior members Koh and Cook ranked first and second respectively in the district UIL invitational at Denton Ryan High School.
Before all of that, the team has even qualified to go to state, which is rare in UIL history for Lit Crit teams. Most of the time, it is individuals that qualify, not the entire group.
The team is comprised of six members, sponsored by sophomore English teacher Malloy Butler.
Although the members have been under different sponsors, the team is so heavily student-led that the group has continued to come home with victory in their hands.
"Students that are on the team are incredibly dedicated," Butler said. "They meet several times a week and it's also rewarding in a way it probably shouldn't be, because they are the ones that do the majority of the work. I really just supplement them and support them in ways that I need to."
Their success could be credited to the fact that they are more like a family rather than a random group of students.
"My favorite thing about them is that they are truly a group of friends," Butler said. "You can tell. Even though this is an academic thing, they also have, which I think is the reason they do so well, these deep-rooted relationships where they're able to support each other."
After countless practices spent together, the team has created its own unique bond.
"We do have to wake up early and [practice], but it's really nice because we usually bring food and since we're usually all tired, everything's a bit more funny," Koh said. "So as we read the material, we find all these things that make us laugh and it turns into this whole inside joke. It  makes this bond because it's stuff that we get but other people don't."
For something so detailed and time-consuming, the majority of students have yet to recognize their stellar performance. However, what they wish is not the main spotlight, but to simply to work with students who share the same passion for literature.
"We're proud of what we do alone as a team and I only wish people would know more about it because I wish people who get excited about literature would come and join us," Cook said. "Since it is something that people can be successful in, it kind of makes me sad that people don't go out and [pursue] that."
With all that is said and done, Lit Crit is a labor of love and passion.
"They're so dedicated and committed to doing well," Butler said. "Seeing how they have the humor they have together and just the experiences they've had together both in high school and on the lit crit team have with each other is awesome."
About the Writer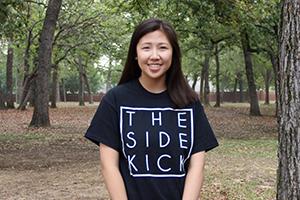 Amy Roh, Student Life Editor
Amy Roh is a senior and the Student Life Editor for The Sidekick. She enjoys watching movies, eating Mediterranean food, and petting dogs. She intends...