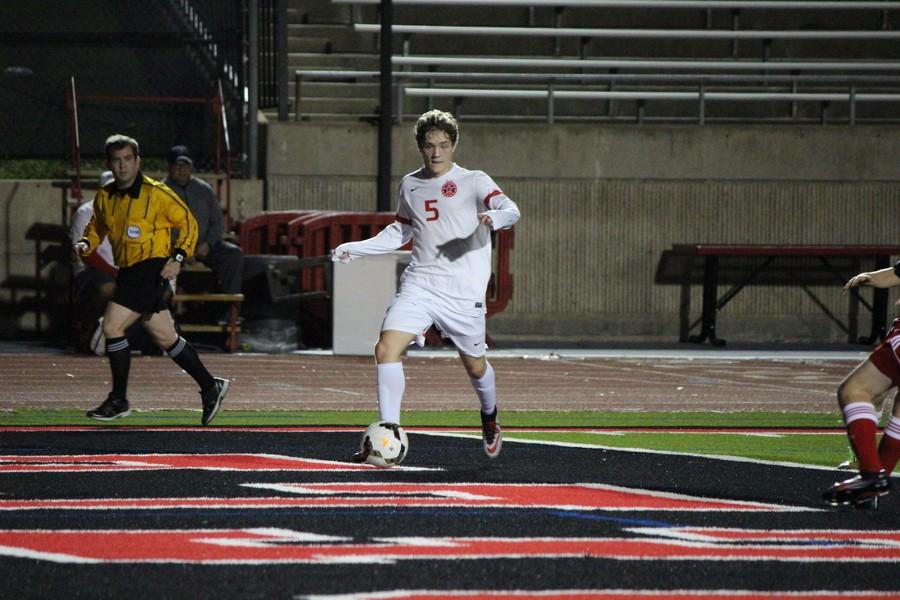 As the regular season for boys varsity soccer came to a close, Senior Night for the Cowboys soccer team (16-0-2,11-0 District 7-6A) was sweetened by a punctuating 3-0 win over district rival Colleyville Heritage  (12-6-2, 8-3).
A trio of goals, and stifling defense is how this match will be remembered by the senior class.
"They deserved a memorable senior night, and it was great to help give them one that they'll never forget," CHS sophomore forward Wyatt Priest said.
Senior Night quickly went in Coppell's favor, as senior forward Marcelo Gaitan scored with 34 minutes left in the first half.
The rest of the first half featured lots of midfield action and defensive stops, and Coppell couldn't capitalize on scoring chances due to multiple offside calls that prevented goals.
At the conclusion of the first half, Coppell was up 1-0 on Heritage in the first period due to solid backline play.
The second half began with a nice diving save by senior goalkeeper Jerod Longoria in a one on one situation to keep the score in favor of the Cowboys at 1-0. Longoria had a solid night, turning in a clean sheet in this senior night shutout of Heritage.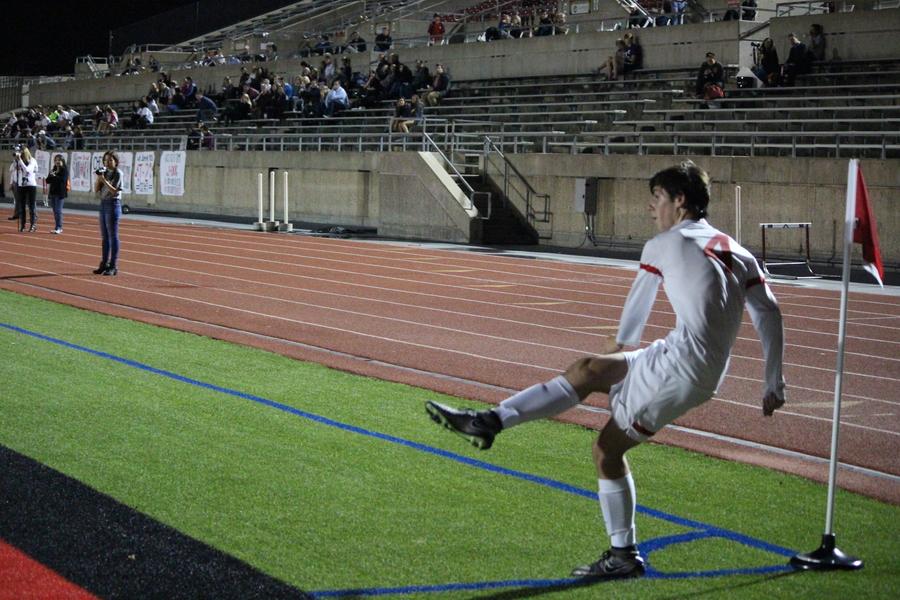 Coppell turned in two goals within two minutes of each other, the first coming from sophomore forward Wyatt Priest, and the second coming from senior midfielder Scott Simigian. Goal number two of the night came with 28 minutes remaining, and the third came just two minutes later.
After the Cowboy's attacking barrage, the scoreboard showed 3-0 Coppell and it would stay that way all the way until the final horn sounded.
"The guys have worked incredibly hard, it's four years worth of work coming into the end of this season, and we're preparing for what's to come [playoffs], and to end it this way at home with a district championship is great," Coppell coach Chad Rakestraw said.
The Cowboys play their final match before UIL playoffs at Haltom today at 7:30 p.m. as they look to roll into the Texas state playoffs.