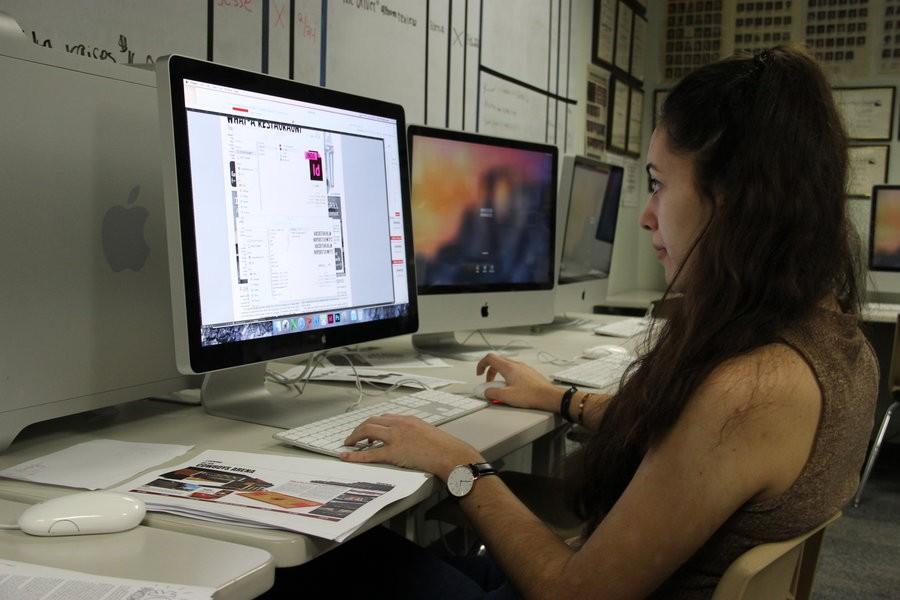 Sidekick staff photo
BREAKING – CoppellStudentMedia.com, the website for The Sidekick newspaper and KCBY-TV, has been named as a 2016 NSPA Online Pacemaker Finalist, the National Scholastic Press Association announced on Wednesday.
A Pacemaker is the highest national award a high school journalism program can receive. KCBY-TV was a NSPA Broadcast Pacemaker winner in November, which was the first time in Coppell High School history. 
The winners will be announced on April 16 at the NSPA Awards Ceremony at the Westin Bonaventure Hotel in Los Angeles, at the Journalism Education Association/National Scholastic Press Association (JEA/NSPA) Spring National High School Journalism Convention. Along with Chase Wofford, adviser for The Sidekick, and Irma Kennedy, adviser for KCBY-TV, 13 students will be attending. 
Two other schools from the Dallas/Fort Worth area were nominated for an Online Pacemaker as well, and CSM is one of seven from Texas nominated. CSM has been nominated twice before, once in 2012 and then 2014.
The Sidekick senior editor-in-chief Rachel Buigas-Lopez has been on staff since 2013, and was a graphic designer when The Sidekick was a finalist in 2014. 
"Throughout my three years, I've always heard that the Pacemaker was the ultimate goal. As I came into the position of editor-in-chief, I wasn't necessarily trying to think of winning a Pacemaker, but rather improving our paper and staff," Buigas-Lopez said. "The fact that we're being recognized for the extra effort that we've put in is really exciting to me and I couldn't be prouder to be part of the staff that has the opportunity to win this award."
See the other Pacemaker finalists here.