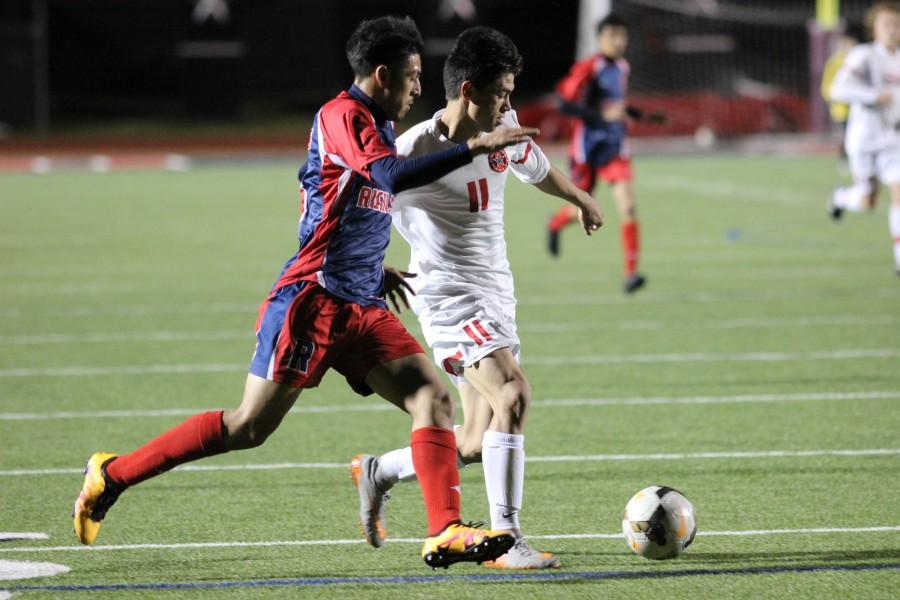 Amanda Hair
A mere 18 minutes into the match, Coppell junior forward Nick Taylor dribbled past the entire Richland defense, reared back, and struck the ball into the back of the net, a sight that has become routine for the Cowboy attack.
In this goal, Taylor recorded his fourth hat trick of the season and gave the Cowboys (14-0-2, 8-0-0 District 7-6A) an early 4-0 lead and never looked back, beating Richland (2-11-4, 0-9-2) 9-0.
Taylor has been on fire since district play began, growing into his role as one of the team's leading scorers, recording a key goal in the 1-0 win against Euless Trinity on Feb. 9 and in the Cowboys' 3-2 victory over Southlake Carroll on Feb. 24 and has added several multi-goal games.
"It's been a big confidence booster for me," Taylor said. "Last year, I had to work my way back from injury and work forward from there. Coming back and playing varsity and doing fairly well, it's definitely a confidence booster."
Taylor's three goals gave momentum to a Cowboys team that has been able to capitalize on early scoring all year.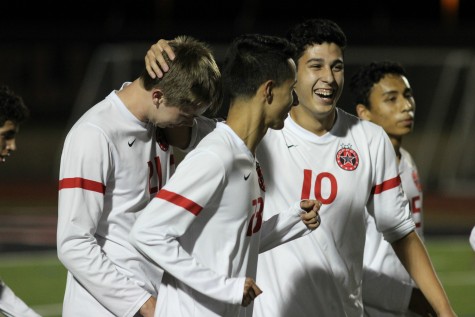 "Nick's a very, very good player. He's a dynamic player," Coppell coach Chad Rakestraw said. "He gives everybody problems, no matter who they are. To have a player like him is great."
After senior defender Brandon Bohn scored in the 35th minute, the Cowboys took a 5-0 lead into halftime. The team continued to spread around scoring as they have done all season, receiving second half goals from sophomore forward Francisco Redondo, one more from Bohn, one from senior defender Greg Johnston and junior forward Blake Bond, Coppell finished with the 9-0 victory to continue their win streak.
"We have a couple more games left before playoffs," Taylor said. "These big wins are definitely going to give us a lot of confidence. We're working on how to play with each other, which we're still not completely there. But we're working on it, and it's definitely a confidence booster going into playoffs."
Coppell has three matches remaining before it heads into the playoffs, likely as the District 7-6A champions. After last year's heartbreaking loss that dropped the Cowboys out of the playoffs in the third round, they will be looking to come back with an even deeper run.
"Every game is preparation for the playoffs," Rakestraw said. "We've got three to go. We've already clinched a playoff spot wherever we're at, but we're looking to win a district championship and put ourselves in a good situation going forward."